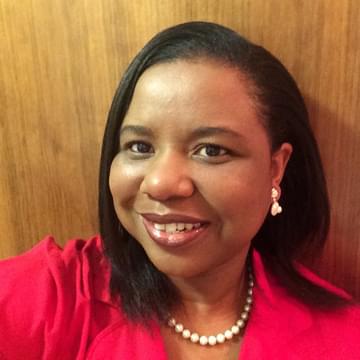 Dr Andrea Stennett
Research neuro-physiotherapist in MS & honorary clinical lecturer
Queen Mary University of London
Dr Andrea Stennett, is a research neuro-physiotherapist whose interest and passion lies in the area of adult neurorehabilitation and disability management. Andrea studied physiotherapy at the University Hospital of the West Indies. She later moved to London and completed a Master of Science Degree in Neurorehabilitation and PhD in health studies research at Brunel University.
Andrea currently works with the Barts MS Team and at the Wolfson Institute of Population Health, Queen Mary University of London. Outside her working responsibilities she is a member of the Association of Chartered Physiotherapists in Neurology for the London region and served as the education and research officer.
Andrea firmly believes that bridging the gap between clinical practice and research creates the opportunity to deliver an evidence based perspective in the rehabilitation of people generally and those living with long term conditions. She has worked on a number of clinical trials involving people with multiple sclerosis. Her research interests include exploring the exercise and physical activity priorities of people with multiple sclerosis and finding ways to embed these into routine clinical practice.
Dr Andrea Stennett is a contributor to the following academies
Events
Dr Andrea Stennett is speaking at these forthcoming events...
---
On Demand Events
Dr Andrea Stennett spoke at these On Demand events...
---
---