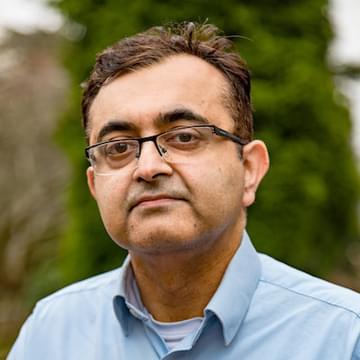 Dr Waqar Rashid
Consultant neurologist
St George's University Hospitals NHS Foundation Trust
Dr Waqar Rashid is a consultant neurologist and honorary clinical senior lecturer at St George's University Hospitals NHS Foundation Trust. He is a member of the multiple sclerosis interest section at the Association of British Neurologists and Chair of the ABN MS Advisory Group. He is a clinical advisor to the Multiple Sclerosis Society of Great Britain and Northern Ireland. Dr Rashid is currently setting up a specialist multiple sclerosis service for patients in Surrey and Sussex. He is principal investigator in a number of multiple sclerosis clinical trials.
Watch video:
Dr Waqar Rashid is a contributor to the following academies
Events
Dr Waqar Rashid is speaking at these forthcoming events...
---
On Demand Events
Dr Waqar Rashid spoke at these On Demand events...
---