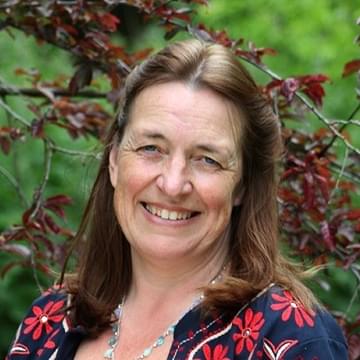 Megan Roberts
Independent MS nurse consultant
MS Trust
Megan has worked as a MS nurse since 1996 and was a founding member of the UK MS Specialist Nurse Association (UKMSSNA). She was one of the first MS nurse consultants and worked in the NHS until 2010 establishing and running a team of 7 MS nurses providing a service across the whole of Greater Manchester.
She worked in the medical team of a UK pharmaceutical company with responsibility for MS nurse training and developed a suite of resources to help MS nurses and people with MS manage their relapses more effectively. In 2014, Megan left and set up as an Independent MS Nurse Consultant.
Megan worked for the MS Trust as Head of Health Professionals Programmes for almost 5 years. She led the Specialist Nurse Programme and the Advanced MS Champions Programme. She has also undertaken the 2021 MSSN Mapping work. Megan is also very involved with the work of the MS Trust in training health professionals and leads on delivery of their much sought after Foundation in MS Care residential course.
Megan is now working independently and continues to work with the MS Trust with a particular focus on the AMSC programme and the Development Module. Megan is a visiting academic with Birmingham City University and Module lead for both the MS Trust Foundation in MS Care and the MS Nurse PRO Flexible Work based learning modules with BCU.
Megan was awarded the Making a Difference award by the UKMSSNA in 2008 and was given the Most Innovative MS Nurse award during the UKMSSNA 10-year anniversary. She has authored two books and many different articles about the care of people with MS and the role of the MS nurse and is a member of the syllabus committee for MS Nurse PRO.


Megan Roberts is a contributor to the following academies
On Demand Events
Megan Roberts spoke at these On Demand events...
---
---