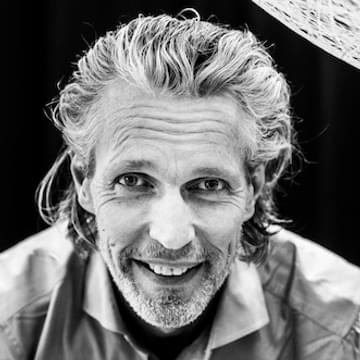 Prof Bas Bloem
Medical Director
Parkinson Center Nijmegen (ParC), Netherlands
Professor Bastiaan Bloem is a medical director and consultant neurologist at the Department of Neurology, Radboud University Medical Centre, Nijmegen, The Netherlands. He received his medical degree, with honours, at Leiden University Medical Centre in 1993 and obtained his PhD degree in 1994. He trained as a neurologist between 1994 and 2000, also at Leiden University Medical Centre. He received additional training as a movement disorders specialist during fellowships at The Parkinson's Institute, Sunnyvale, California, and at the Institute of Neurology, Queen Square, London. In September 2008, he was appointed professor of neurology, with movement disorders as special area of interest. Professor Bloem is on the editorial board for several national and international journals and has published over 700 publications, including more than 535 peer-reviewed international papers. This includes a series of large clinical trials, all of which were published in high-end scientific journals. He has also supervised 44 successfully completed PhD dissertations. His current H-index is 74 (according to ResearchGate).
Professor Bloem is past president of the International Society for Gait and Postural Research. He recently became an Officer (secretary-elect) for the International Parkinson and Movement Disorder Society. From 2009 until September 2017, he was part of the board of ZonMw (The Netherlands Organisation for Health Research and Development). In 2011, he was elected the National Healthcare Hero by the Dutch Ministry of Health and Citizen of the Year for the city of Nijmegen in 2012. Since 2017, he has served on the Executive Scientific Advisory Board of The Michael J Fox Foundation for Parkinson's Research. In 2018, he was elected as member of the "Koninklijke Hollandsche Maatschappij der Wetenschappen" (the Royal Holland Society of Sciences and Humanities), the oldest scientific society in the Netherlands. In 2018, he won the Tom Isaacs award as a recognition of his longstanding achievements in the field of Parkinson's disease. Also in 2018, he was elected as member of the Academia Europaea.

In 2002, Professor Bloem founded and became medical director of the Parkinson Centre Nijmegen (ParC), which was recognised from 2005 onwards as a centre of excellence for Parkinson's disease. Together with Dr Marten Munneke, he also developed ParkinsonNet, an innovative healthcare concept that now consists of 70 professional networks for Parkinson's disease patients, covering all of The Netherlands (www.parkinsonnet.nl). Because of the evidence-based quality improvement and significant cost reduction, ParkinsonNet has received multiple awards, including the Best Pearl for Healthcare Innovation prize in 2011. In 2015, ParkinsonNet was awarded with the Value- Based Health Care Prize. Professor Bloem has two main research interests: cerebral compensatory mechanisms, especially in the field of gait and balance; and healthcare innovation, aiming to develop and scientifically evaluate patient-centred collaborative care. He also values the publication of remarkable observations in single patients.
Prof Bas Bloem is a contributor to the following academies
On Demand Events
Prof Bas Bloem spoke at these On Demand events...
---
---
---