36th Parkinson's MasterClass projects are commendable
News
---
---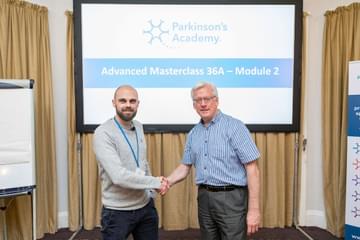 Dr Tom Mace with Dr Peter Fletcher in Sheffield, November 2019
Our 36th Parkinson's MasterClass shared their intermodule projects recently, and as always there was a wealth and variety of information, findings and actions based on the class's practical learning.
Project winner Dr Tom Mace shared his exciting local work in a Parkinson's Hub, part of a newly commissioned integrated care pathway for Parkinson's to tie in with the clinical commissioning group (CCG)'s current focus on frailty. The project, which details all elements of the person-centred service from the referrals and assessment processes to personnel, infrastructure and data sharing, is available online, as is a short 'snapshot' to give you a very quick overview of this exciting service.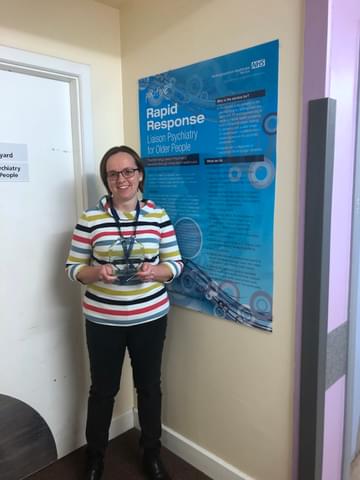 There were two runners up for the project award this MasterClass. Dr Sarah Wilson was was appointed runner up for her work integrating mental health into her local Parkinson's service. A consultant psychiatrist, she chose to look at developing the pathways and service interfaces between physical and mental health after a discussion with a geriatrician peer regarding the cognitive and emotional elements of Parkinson's disease. Her project details an audit of current services and a business case proposing changes to the service, of which a Parkinson's RMN (mental health nurse) is the preferred option.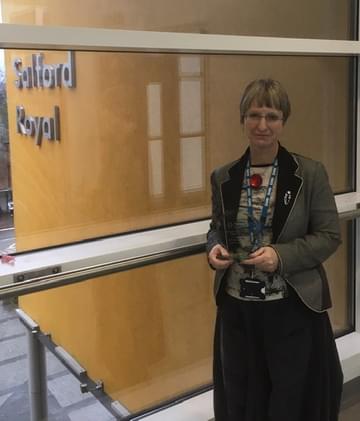 Dr Jane Thomas was also awarded runner up for her comprehensive work evaluating the risk of Impulse Control Disorder (ICD) in people with Parkinson's. ICD, or the 'failure to resist a temptation, urge or impulse which may be harmful to oneself or others'. Highlighting that ICD is more prevalent in Parkinson's patients than the general public and noting the correlation between dopaminergic therapies and ICD, Jane's project not only evaluated the level of risk, but looked at the various modes of management and created a recommended framework. The framework takes into account the pre-disposing factors in the development of OCDs; the degree of control and compulsion to act; a detailed analysis of the ICD itself; and a summary of the risks which need to be managed.
You can read more about both of these fantastic projects, and find a wealth of previous projects thematically stored for easy access, in our resources section online.

'The things you can't get from the books'
Parkinson's Academy, our original and longest running Academy, houses 20 years of inspirational projects, resources, and evidence for improving outcomes for people with Parkinson's. Led by co-founder and educational director Dr Peter Fletcher, the Academy has a truly collegiate feel and prides itself on delivering 'the things you can't get from books' - a practical learning model which inspires all Neurology Academy courses.