Cannabis and MS - Efficacy, Safety, Drug Interactions and Research Update: Allen Bowling, MD PhD
Event reports
---
---
Report by Sarah Gibbs, MS Specialist Nurse, Solent NHS Trust
The Consortium of Multiple Sclerosis Centers (CMSC) Virtual Annual Meeting took place between Tuesday 26th and Friday 29th May 2020. The packed programme was available to attend online, and several of MS Academy faculty, and MS specialist nurses associated with the Academy, attended the sessions.
They have each produced a short overview of the sessions they attended. These write ups are intended to be pithy summaries for those who were unable to attend and wish to understand the core points quickly.
Aims of the session
Allen Bowling outlined four key aims to his presentation which he would discuss within the core themes of a 'clinical void', efficacy studies in MS, safety and side effects, and drug interactions. These aims were to:
describe potential therapeutic effects and potential side effects of cannabis
describe special considerations that are unique to state dispensary cannabis products
summarise efficacy in MS, safety and drug interactions
explain applications to clinical practice and an approach MS clinicians can use on a day to day basis
"The Clinical Void"
Allen began by highlighting that, essentially, clinicians lack knowledge around cannabis. He noted that core barriers to accessing this information include being unfamiliar with herbal medications, their own personal emotional and political views, and the lack of clinical trials available to support its relevance.
A systematic review of 26 studies concluded that whilst health care professionals were relatively supportive of cannabis in clinical practice, this was counterbalanced by a lack of confidence, competence and their concerns for the associated risks. (Gardiner et al, 2019; Haug et al, 2016).
Allen explained that cannabis is highly complex, comprising many different molecules. These include THC, CBD and about 100 other cannabinoids. Each cannabinoid can have very different, sometimes opposing, pharmacological effects. Essentially, this makes it impossible to predict how a preparation will affect an individual unless it is a standardised product with standardised testing for efficacy and safety.
He went on to explain that the preparations sold in (non-UK) dispensaries are formed from different parts and combinations of the plants, leaves, buds, stems, inflorescence, extracts and resin, and are all prepared in different ways and resulting in varying strengths of THC. There are different approved medications which will all have different preparations. These include Dronabinal and Nabilone, which are both FDA approved for use on the United States, and Nabiximols (also known as Sativex) which is approved for use in the UK
Efficacy studies in MS
Allen highlighted that there are no formal clinical studies reviewing the efficacy of any cannabis product currently sold in US dispensaries. The only studies available to consider are for standardised preparations with pharmaceutical grade products.
In MS, cannabis is used primarily to manage pain, subjective spasticity, sleep and, sometimes, mood. However, in terms of formal clinical trials lookin at this, a systematic review concluded limited efficacy for symptoms such as pain, subjective spasticity and bladder dysfunction (Torres-Moreno et al, 2018). Interestingly, he noted that there is limited evidence to say that it is not effective in managing depression or chronic pain in those with MS.
Safety / side effects
Allen pointed out that there are limited studies exploring the safety of cannabis. This is particularly limited in studies of its smoked form, with most studies available being observational.
He explained that cannabis is generally well tolerated in neurological trials. He listed the general side effects, and those experienced in those with MS (table 1).
Table 1: General side effects of cannabis in neurological trials.
| General trials | Cognitive-specific side effects |
| --- | --- |
| | |
| Dizziness | Dizziness/vertigo |
| Dry mouth | Dry mouth |
| Nausea and / or vomiting | Feeling drunk |
| Fatigue, somnolence and / or drowsiness | Somnolence |
| Euphoria | Memory impairment |
| Disorientation and / or confusion | Impaired balance |
| Loss of balance | |
Regarding CBD specifically, Allen noted a very limited number of human studies examining its safety in chronic use. Neurologically relevant side-effects of CBD, however, are shown in table 2.
Table 2: side effects of CBD in neurological populations
| General neurological side effects | Cognitive-specific side effects |
| --- | --- |
| | |
| Visual difficulties | Impaired memory, attention and learning |
| Seizures | Decreased reaction time |
| Weakness | |
| Impaired brain development in those under 25. | |
Examining other elements of safety, Allen highlighted levels of addiction as 9% overall, drilling down into sub-groups of adolescents (17%), with daily use (25-50%), with past year use (36%).
Psychiatric complications associated with cannabis use include development of Schizophrenia or other psychoses, an increased likelihood of anxiety, depression, bipolar syndrome, and of suicide. Physical implications are known to include cancer, cardiac, gastrointestinal and fertility problems, and cannabis hyperemesis syndrome. There is also a two-fold increase in motor vehicle accidents.
Allen also noted that cannabis can trigger a specific stroke syndrome known as Reversible Cerebral Vasoconstriction Syndrome (RCVS) which can mimic an MS relapse. He was clear that RCVS should not be treated with steroids, as an MS relapse would, as this can worsen the condition. Calcium channel blockers are the appropriate form of treatment.
Drug interactions
Allen shared that there is no strong data in this area and that drug interactions are poorly understood. Highlighting that there are over 100 possible drug interactions for those with MS, he listed a few including warfarin, tricyclic antidepressants, sildenafil, SSRIs, corticosteroids, sedatives, and anticholinergics.
In terms of interactions with disease modifying treatments (DMTs), there has been found to be increased hepatotoxicity with CBD in patients who have been treated with alemtuzumab, cladribine, S1Ps, interferons, natalizumab, and teriflunomide.
Where cannabis is in use, an increased dysrhythmia has been found to coincide with S1Ps, a reduced efficacy and increased toxicity in conjunction with cladribine, and increased toxicity in conjunction with teriflunomide and siponimod.
Conclusion
The take home message of the session was that there is a huge importance for health care professionals to be more knowledgeable about this subject so that they can have clear, informed discussions with patients who are using cannabis. By being better informed, he argues that practitioners can share evidence-based information with their patients, enabling more informed decisions.
Allen urged objectivity and the weighing of benefits against side effects or risks, prioritising a collaborative and patient-centred approach above all. He advocated for shared and informed decision-making with patients, recognising the limited evidence base that is currently available.
Further information
Watch the full CMSC presentation online via NeurologyLive.
References noted were:
Gardiner, P, Luo M, D'Amico S, Gergen-Barnett K, White LF, Saper R, Mitchell S, Liebschutz JM, Effectiveness of integrative medicine group visits in chronic pain and depressive symptoms: A randomized controlled trial', PLOS ONE, Published: December 18, 2019
Haug NA, Kieschnick D, Sottile JE, Babson KA, Vandrey R, Bonn-Miller MO. Training and Practices of Cannabis Dispensary Staff. Cannabis Cannabinoid Res. 2016;1(1):244‐251. Published 2016 Dec 1. doi:10.1089/can.2016.0024
Torres-Moreno MC, Papaseit E, Torrens M, Farré M. Assessment of Efficacy and Tolerability of Medicinal Cannabinoids in Patients With Multiple Sclerosis: A Systematic Review and Meta-analysis. JAMA Netw Open. 2018;1(6):e183485. doi:10.1001/jamanetworkopen.2018.3485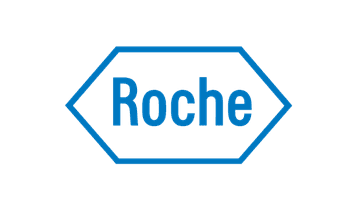 This activity has been sponsored by Roche Products Limited. Roche Products Limited has had no control over the educational content of this activity.
Related articles
Encouraging excellence, developing leaders, inspiring change
MS Academy was established five years ago and in that time has accomplished a huge amount. The six different levels of specialist MS training are dedicated to case-based learning and practical application of cutting edge research. Home to national programme Raising the Bar and the fantastic workstream content it is producing, this is an exciting Academy to belong to.