Critical thinking about DMTs and vaccines: Marijean Buhse, PhD, NP-C, MSCN
Event reports
---
---
Aims of the session

The aims of this piece are to:
Describe the mechanism of vaccines
Identify appropriate vaccines for people living with MS (PwMS)
Discuss the ANN guidelines for vaccines in MS
Recognise the impact disease-modifying therapies (DMTs) have on vaccine efficacy
Realise safety and efficacy concerns of fast-tracking vaccines
The Centers for Disease Control and Prevention (CDC) recommendations can be found on at cdc.gov/vaccines
The efficacy of vaccines
The efficacy of vaccines is both age-related and affected by obesity. The immunogenicity of vaccines also needs to be considered before the vaccine is delivered as it affects the T and B cells (lymphocytes). The aim of the vaccine is to produce an immune response. There are complex interactions to be considered such as the relationship between vaccines and inflammatory disease of the central nervous system (CNS); multifactorial diseases; and associations between infections and autoimmune conditions.
The question has been posed, 'do vaccines cause MS?'. Data is sparse; it is considered unlikely, although the possibility cannot be excluded entirely.
Specific vaccine effects have been described: yellow fever vaccination may increase risk of relapse. However, hepatitis B and human papilloma virus (HPV) vaccination have been shown not to cause MS, despite media speculation.
The major recommendations are as follows:
Clinicians should discuss immunisations with people with MS
Local vaccines standards should be followed
All patients with MS who are not on disease modifying therapies (DMTs) should receive the influenza vaccination annually
People with MS should be counselled individually and assessed for risk
The situation with vaccines and DMTs is as follows:
Screen and treat with vaccines prior to starting DMTs. Vaccines should be given 4–6 weeks prior to starting DMT
No live vaccines should be used
No vaccines should be given during a relapse
Some DMTs require up to 12 months' wait after DMT has been given, e.g. Lemtrada
There is very little evidence on the efficacy of vaccinations and MS. However, vaccine hesitancy has been described by the World Health Organization (WHO) as one of the top 10 threats to global health. There has been a 30% increase in measles cases worldwide, despite it having previously been thought to have been eradicated. The usefulness of active immunisation is clear, despite fears caused by the media concerning often unconfirmed side effects.
Conclusion
The take home message of this session was:
The usefulness of active immunisation is virtually undisputed.
In conclusion, it may be said that:
There is little, if any, evidence showing vaccines cause MS
Yellow fever vaccination can increase the risk of relapse
Recommended local guidelines should be followed
It is important to consider and discuss vaccines prior to starting DMT
The full CMSC session is available to watch here via NeurologyLive.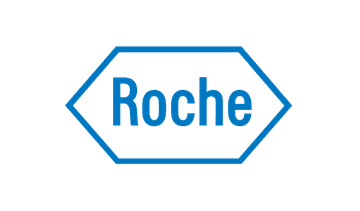 This activity has been sponsored by Roche Products Limited. Roche Products Limited has had no control over the educational content of this activity.
Related articles
Encouraging excellence, developing leaders, inspiring change
MS Academy was established five years ago and in that time has accomplished a huge amount. The six different levels of specialist MS training are dedicated to case-based learning and practical application of cutting edge research. Home to national programme Raising the Bar and the fantastic workstream content it is producing, this is an exciting Academy to belong to.