Comorbidities and MS: Patricia Melville, NP-C
Event reports
---
---
Aims of the session (0:21)
The aims of this piece are to:
Identify common comorbidities in MS
Examine the importance of comorbidities in MS
Use critical thinking in management of comorbidities and use of disease-modifying therapies (DMTs)
Educate and counsel people living with MS (PwMS) on the importance of lifestyle modifications to prevent comorbidities
Key messages
(0:52) Comorbidities are defined as any burden of illness other than the specific disease itself (MS in this case). Current studies are looking at comorbidities in conjunction with the following:
Genetic predisposition, in particular the HN1A gene
Environmental factors
Inflammation
The use of DMTs
(1:19) The highest prevalence of comorbidities reported in PwMS from North American and European MS cohorts are:
Depression 23.7%
Anxiety 21.9%
Hypertension 18.6%
Hyperlipidemia 10.9%
Chronic lung disorder 10%
The highest prevalence in regards to immune-medicated disorders are Thyroid and Psoriasis.
(1:58) PwMS have three times the mortality rate compared to the general population, and their lifespan is 6–7 years shorter.
A Canadian study has demonstrated that MS patients with more than three comorbidities had a higher relapse rate (Kowalec, 2017) and another Canadian study of 10,698 patients showed that 50% had more than one comorbidity.
A Swedish study showed higher Expanded Disability Status Scale (EDSS) score in female PwMS with the comorbidity of depression (Binzer, 2019). Whilst the reason is not clear, Patricia queried whether this could be due to negative health behaviours.
Patricia also cited a meta-analysis of seven studies of polypharmacy (more than five medications) and MS patients which showed that 15–59% identified as having one or more comorbidities.
The management approach should be to reduce modifiable risk factors and involve the multidisciplinary team (MDT), with the aim of improving quality of life on an individual basis. This should involve considering relevant guidance such as:
Practice guidelines from the American Academy of Neurology (AAN)
Guidelines from ECTRIMS (Montalban, 2018) regarding comorbidities and DMTs
The guidance provided for each individual DMT
Conclusion (2:32)
The take home message of the session was:
'Recognising and managing comorbidities early in the disease will be very beneficial.'
In summary it can be said that:
Comorbidities are more common in people with MS
It is necessary to address lifestyle management to optimise quality of life
Those with MS should engage in wellness programmes
Management should be a multi-disciplinary approach
Shared decision-making should be used for DMT management
References
Further information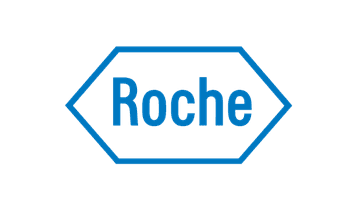 This activity has been sponsored by Roche Products Limited. Roche Products Limited has had no control over the educational content of this activity.
Related articles
Encouraging excellence, developing leaders, inspiring change
MS Academy was established five years ago and in that time has accomplished a huge amount. The six different levels of specialist MS training are dedicated to case-based learning and practical application of cutting edge research. Home to national programme Raising the Bar and the fantastic workstream content it is producing, this is an exciting Academy to belong to.