'Heart at its heart' – why relationships are core to Profile Pharma
News
---
---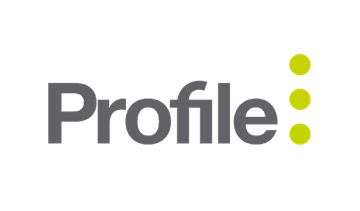 Profile Pharma looks like a reasonably new organisation on paper with just a few years of work in Parkinson's here in the UK, but its heritage is established in over 100 years of family-run, ethically-minded pharmaceuticals via their parent company Zambon SpA in Italy.
Speaking to Tim Whelan, General Manager of Profile Pharma, it is clear that the UK subsidiary is bringing that same set of values to their work and relationships, and places considerable importance on being a company with 'heart at its heart.'
As one of the newer sponsors of our Parkinson's MasterClass, Tim spoke about the importance of education for specialist practitioners and why it was integral to Profile's values to support this.

'We all want all healthcare professionals to be the very best they can, to be as informed as possible - because this leads to them providing the best care that they can for their patients, and that's what it's all about.'
In addition to supporting the MasterClass, Profile has recently sponsored a series of Parkinson's Academy webinars. 'We've been a bit limited in what we can do in the physical world because of the pandemic', Tim explained, 'but the webinars have provided a digital opportunity to build relationships with, and offer support to, the neurological community.'
He went on to explain that, with Parkinson's Academy offering relevant and topical education during the pandemic, supporting these webinars seemed a positive way to facilitate healthcare professionals' daily activities.

'Being able to support webinars that are delivering meaningful, practical help in real-time is a great way to support specialists.'
The pandemic has made establishing Profile Pharma's presence in neurology more difficult and Tim was transparent about the challenge that this has presented, but he was also clear that it has not impacted their long-term goals.
'As a reasonably new company in neurology in the UK, establishing trust and credibility is essential - relationships are so important. Zambon is a trusted part of the healthcare community in Italy, and we want to translate that to our work here.'
When Tim speaks of Zambon's position in Italy, he is not only noting their role as a trusted provider but also as a core contributor to the professional community as a whole. Being both family-run and family-owned enables Zambon to remain accountable to itself only, and its values of altruism and community-focus come through strongly in the funded projects they offer nationally.
Z Cube is the Zambon group's research venture, actively exploring innovative solutions for patient health. The Open Accelerator Program, for example, is an international initiative to support innovation in the field of Life Science by providing business mentorship, advice and support as a springboard to success. The programme seeks to identify projects and startups that are 'creating transformative patient experiences along the entire patient journey from healthy living, to awareness and engagement, prevention, diagnosis, disease management and follow-up phase.'
Careapt is another of Zambon's start-up initiatives. It is dedicated to the development of Hi-Tech/Hi Touch integrated care solutions aimed at transforming the management of chronic diseases into a relationship experience focusing on the individual. Its aim is to leverage modern digital technologies that enable the dynamic integration of the patient care team, through a collaboration platform coordinated by a case manager. The first service to be launched has been a model of care for patients with Parkinson's in Italy.
Profile Pharma is proud to be the UK subsidiary of Zambon, and it is clear that its core values are the same. An innovation that Profile has supported, for example, has been that of making healthcare education available to a greater audience and in a more accessible way.

'Meaningful education - and at people's own convenience now, too - is one of the better things to come out of the recent pandemic. It's been brilliant to help support that further.'
One way that Profile has enabled this is through their support of Parkinson's Academy's adaptation of its tried and tested MasterClasses into an entirely virtual course. Established for almost two decades, the Foundation and Advanced MasterClasses are now fully available on demand via Neurology Academy's online learning portal, and bring all the core teaching and case study-based discussion of the original MasterClasses but in a convenient way, adaptable to people's time schedules and learning needs.
In discussing future plans, Tim is clear that Zambon will continue to invest in research into PD and also has a long term commitment to neurology more broadly, seeking to develop innovative solutions to additional neurological conditions.

'We want to build relationships, to support and collaborate with specialists in the neurology arena. Short term, this might be helping to enable better use of technology to optimise remote consultations, patient pathways and professional education. In the longer term, we are looking to bring new solutions to important areas of unmet need in neurology.'
Related articles
'The things you can't get from the books'
Parkinson's Academy, our original and longest running Academy, houses 19 years of inspirational projects, resources, and evidence for improving outcomes for people with Parkinson's. Led by co-founder and educational director Dr Peter Fletcher, the Academy has a truly collegiate feel and prides itself on delivering 'the things you can't get from books' - a practical learning model which inspires all Neurology Academy courses.