Highlighting the need for education in Lewy body dementia
News
---
---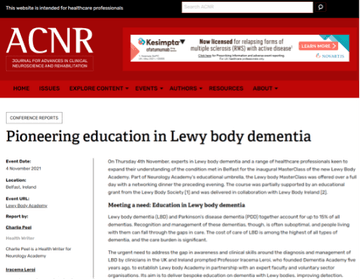 It is our hope that, by raising the profile of the need for education in Lewy body dementia, as well as sharing our own efforts to meet that need, better information and support will be provided to healthcare professionals, and improved experiences had by those with this condition.
The next Lewy body dementia MasterClass is expected to run again in November this year.
Related articles
Lewy Body Academy
Focussing on dementia with Lewy bodies (previously known as Lewy body disease), and Parkinson's disease dementia, this specialist training ensures people with these dementias do not fall through the gaps in care.