Hunter Parkinson's Society Meeting 2
News
---
---
30 April 2021
8.00am – 10.00am BST
Zoom Online Meeting

The Hunter Parkinson's Society will be meeting every second month to present interesting cases of not just Parkinson's Disease but a wide variety of Neurodegenerative conditions where there is considerable interdisciplinary overlap amongst the multiple disciplines of Medicine involved in treating these conditions. We hope this fellowship will be a valuable and useful collaboration of leading clinicians in this field of Medicine who will be able to bring years of their clinical wisdom to clinical discussions in this very forum.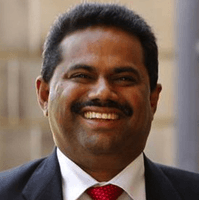 Consultant Geriatrician & Clinical Leader Aged Care, John Hunter Hospital
Programme
Please note the below programme timings are in Australian Eastern Standard Time
Future meetings:
25th June
27th August
29th October
If you would like to be notified of future ZOOM programs of the Hunter Parkinson's Society, please email: Shelley.Mills@newcastle.edu.au


All interested health professionals welcome


'The things you can't get from the books'
Parkinson's Academy, our original and longest running Academy, houses 20 years of inspirational projects, resources, and evidence for improving outcomes for people with Parkinson's. Led by co-founder and educational director Dr Peter Fletcher, the Academy has a truly collegiate feel and prides itself on delivering 'the things you can't get from books' - a practical learning model which inspires all Neurology Academy courses.