Patient Initiated follow up - views from a Shift.ms research study
Event reports
---
---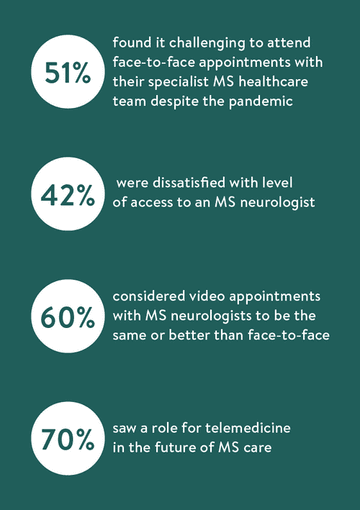 Rob Sloan of online social community Shift.MS provided an overview of recent research carried out by the organisation into The future of MS clinical care (shift.ms) which they have presented as a white paper. The 2021 survey which went live for 2 weeks over social media platforms via Shift.MS and to an international audience and over 2,000 members of the MS community captured the preferences of people with MS regarding their future clinical care.
Rob outlined some of the limitations with the survey, noting that a degree of digital literacy was required to encounter and complete the survey. Almost 1,500 people completed the whole survey, and 65% of respondents were from the UK, 89% were white and 77% were female, suggesting a reasonably small range of experiences shared within the sample.
With a good number of US respondents to compare against, it was apparent that UK-based individuals were struggling with access to services and feeling satisfied with their access in comparison.
More than half of respondents felt that telemedicine appointments were either as good or better than face to face appointments particularly when by video which the US again had a higher proportion of compared to remote appointments in the UK. However, different types of appointments depended on whether an individual would want a remote or face to face conversation, with more personal discussions like family planning, lifestyle change or decision-making were preferred in a face-to-face capacity (fig 3).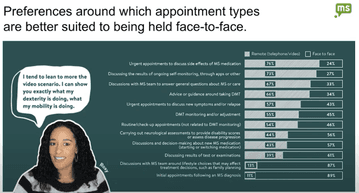 Figure 3: Preferences around appointment types and topics
Rob highlighted a real need for people with more advanced MS to have direct access to their clinical team, with these individuals struggling to access the care they needed and wanting more personable support. He suggested that this group, and those requiring a more empathetic discussion with their professional, pose an opportunity to question how to improve virtual care settings and to consider creating tools for purpose from scratch rather than 'retro-fitting' existing offers.
Related articles
Meet with strategic and operational colleagues in neurology
Join us for the Neurology Manager Network Meeting which will enable senior managers and directors in neurology services to update their knowledge on current neurology service delivery.