Professor Iracema Leroi: Seeking to instill hope and dignity in the field of dementia
News
---
---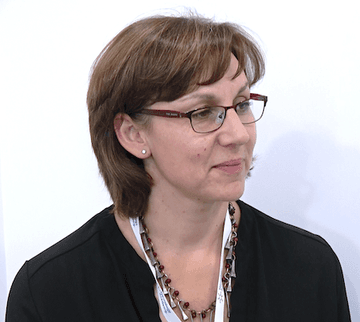 Initially interested in tropical medicine, Professor Iracema Leroi was intrigued by the unusual neurological syndromes which can be caused by tropical infections. This intrigue led to further study, and Iracema trained in neuropsychiatry at John Hopkins Hospital in Baltimore, USA. A core focus of the programme was neurodegeneration, including dementia, and from then on, she was 'hooked'.
In 2002, Iracema moved to the UK to work in the memory assessment services in a mental health trust in Manchester and undertake post-translational research at the University of Manchester. In 2015, she was promoted to Professor of Psychiatry in Ageing and Dementia.
'Nothing could be more rewarding than working in the field of neurodegeneration', she says. Whilst the research in dementia remains hugely interesting, it's Iracema's patients who are her motivation. 'The dedication shown by care partners is inspirational as well as humbling – it's the impetus for me to give my very best as a clinician.'
Iracema has a strong belief that a dedicated and compassionate professional can make a huge difference to the way someone with dementia, and their care partner, experience their journey with the condition. In her experience, a positive, well-informed clinician can instill a sense of hope that living with dementia can still mean living with dignity and enjoyment in life.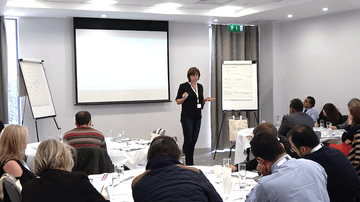 Whilst hugely committed to her own practice, Iracema was frustrated in healthcare's apparent indifference to dementia. 'There was so much need, but until 2012 no-one seemed to care much about it,' she says. However, that year saw a marked shift in the profile dementia held, thanks to the Prime Minister's Challenge on dementia alongside a growing awareness of the national dementia strategy.
Iracema saw this as an opportunity to encourage change. 'Many more clinicians realised this was an area they needed to upskill in, but opportunities to do this were limited,' she notes There was an obvious gap between the care available at the time, and the care being called for. A gap that needed plugging.
Her experience in the mental health aspects of Parkinson's had led Iracema to meet Parkinson's MasterClass founder Doug MacMahon when speaking at a conference for geriatricians. He had asked her to attend the MasterClass, and later, to join the Faculty as their mental health lead. 'After a few years on the Faculty, it was clear that the need for basic, practical, clinically-oriented training in dementia was huge.' And so the Dementia Academy was born.
Now in its third year, the Academy – like it's fellows under the Neurology Academy umbrella – provides information, education, useful tools and a positive network of like-minded, patient-oriented professionals who are all striving to improve care in their own patches.
'We offer practical, clinical and experience-based training for frontline clinicians who are not yet specialists in the field', explains Iracema. 'We really try to focus on the 'stuff you don't learn in books'. We use case-based, interactive learning and really try to engage our delegates every step of the way.'
The Academy is yet to offer dedicated mentorship schemes or service auditing as part of the courses offered, though 'that will come in time, no doubt!' Iracema adds. There is a fully developed and free integrated care pathway tool to help clinicians to both understand what optimal care looks like and to provide a blueprint for service transformation in their own areas. One of our featured #Tools4change, the pathway is easy to access, intuitive to use, and a brilliant way to achieve more equitable, UK-wide dementia care.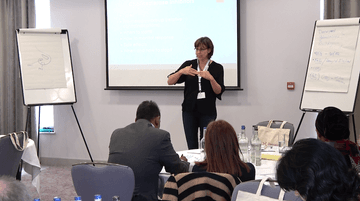 Iracema seeks to consistently challenge the feelings of hopelessness often associated with dementia both in her practice, and through her speaking engagements which take her across the globe.
'It's a fulfilling and deeply meaningful line of work', she says. 'The involvement of dedicated professionals instils hope – hope that a person with this devastating condition can live with dignity, love and quality of life.'
Useful links
Related articles
'The things you can't get from the books'
Parkinson's Academy, our original and longest running Academy, houses 19 years of inspirational projects, resources, and evidence for improving outcomes for people with Parkinson's. Led by co-founder and educational director Dr Peter Fletcher, the Academy has a truly collegiate feel and prides itself on delivering 'the things you can't get from books' - a practical learning model which inspires all Neurology Academy courses.