Research suggests potential biomarker for clinical response to deep brain stimulation in Parkinson's
Knowledge
---
---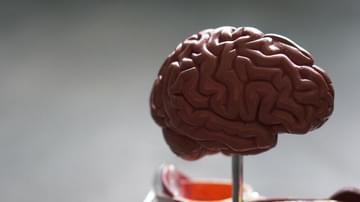 A paper by Boutet et al published in the journal of Nature this month suggests a plausible alternative to the repeated clinic visits needed to optimise the settings for a person with Parkinson's treated with deep brain stimulation (DBS).
The research team assessed whether functional magnetic resonance imaging (fMRI) could be used to predict optimal stimulation settings for individual patients.
After conducting an observational study of 67 people with Parkinson's, the team suggests that fMRI brain responses to DBS stimulation could represent an objective biomarker of clinical response.
The hope is that, with further research, optimising DBS programming for people with Parkinson's in the future could be assisted by functional imaging.

---
Boutet, A., Madhavan, R., Elias, G.J.B. et al. Predicting optimal deep brain stimulation parameters for Parkinson's disease using functional MRI and machine learning. Nat Commun 12, 3043 (2021). https://doi.org/10.1038/s41467-021-23311-9
'The things you can't get from the books'
Parkinson's Academy, our original and longest running Academy, houses 20 years of inspirational projects, resources, and evidence for improving outcomes for people with Parkinson's. Led by co-founder and educational director Dr Peter Fletcher, the Academy has a truly collegiate feel and prides itself on delivering 'the things you can't get from books' - a practical learning model which inspires all Neurology Academy courses.