Survey results show early coronavirus impact on MS and Parkinson's services
News
---
---
Neurology Academy have had a combined 133 UK-based responses to a short survey assessing the impact of coronavirus on multiple sclerosis (MS) and Parkinson's services at the start of the pandemic.
The survey found that over half of all those who responded had some staff redeployed from within their service to cover other essential health services for treating the pandemic whilst a further third had staff off sick. 77% of respondents reported cancelled clinics within their service and half had found that their service needed to delay treatments (fig 1).

Figure 1: How has COVID-19 impacted your service as reported by healthcare professionals
Despite this strain on services, many had adapted and initiated new ways of meeting local needs, with 89% of respondents noting virtual clinics now available within their service, and more than 6 in 10 sharing that new patient referrals were still being 'seen' (fig 2).


Figure 2: New elements to services which have been implemented as reported by neurological healthcare professionals
Specific additional changes to services were reported for those with MS, and those with Parkinson's. 17% of respondent's services had developed a cold unit / off-site infusion service for MS, and one in 10 reporting that their Parkinson's service had begun using remote monitoring systems.

However, not all reporting was positive. Monitoring and assessment had been impacted in both MS and Parkinson's services. Over half of all respondents from MS services reported a reduction in blood and urine monitoring, and almost a third shared that their service had ceased in-person relapse assessments and MRI monitoring.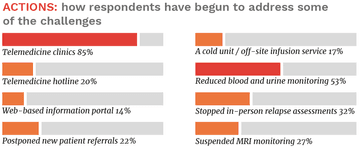 Figure 3: Multiple sclerosis services impacted by coronavirus as reported by neurological healthcare professionals
Almost half of Parkinson's professionals who were surveyed were unable to commence or continue non-oral treatments such as apomorphine or duodopa, and more than 7 in 10 of them reported their service's inability to undertake home visits (fig 4).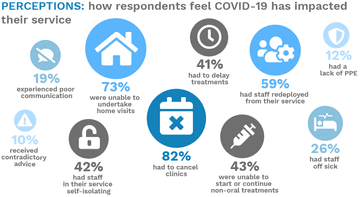 Figure 4: Parkinson's services impacted by coronavirus as reported by neurological healthcare professionals
View the full infographics for each survey, or that of the combined responses, below.
Infographic Neurology services
Download now
(infographics-Neuro-service-survey-COVID-20200828.pdf)
Infographic MS services
Download now
(infographics-MS-service-survey-COVID-20200828.pdf)
Infographic Parkinson's services
Download now
(infographics-PD-service-survey-COVID-20200828.pdf)