Why tackle variance in MS services?
---
---
This final article in our Spotlight series actually features the opening presenters at our 'the Way Forward' event. Yet after delving into the specifics of the true cost of disease-modifying therapies (DMTs) or the way we can use data to reduce variation, it brings us full circle, back to the reasons why we need to tackle variance in multiple sclerosis services, and summarising the route.
Start at the beginning...
'I found it inordinately frustrating that I wanted to do the right thing but I could only do it one patient at a time, and there wasn't any way to spread the mechanisms and the learning from that,' said Dr Charlie Davie in opening his address on wanted and unwanted variation.
'There must be a way to share learning and get solutions out more widely.'
Opening 'the Way Forward', Professor Gavin Giovannoni shared similar personal frustrations with the healthcare system; seeing inequality in access both locally and nationally. He noted the variation in access times within his own patch and the injustice of meeting someone at an MS conference with drop-foot who could not access the functional electrical stimulation (FES) she clearly needed because it was not funded in her area.
At the unveiling of the NHS England algorithm for DMTs, a public debate between Gavin and fellow colleague Dr David Paling started a series of discussions questioning whether the combined power of the DMT algorithm, the Blueteq database and the use of multidisciplinary team (MDT) meetings could bring an end to variation in MS services.During the course of 'the Way Forward' conference, all three of these were discussed in view of ending variation, as was the bigger question still: is 'variation' necessarily what we want to tackle in itself? As Dr Geraint Fuller from the GIRFT programme noted in his presentation:
'Variation drives evolution. Sometimes, variation can give us an evolutionary advantage'.
Problems before solutions
Dr Charlie Davie said 'we must define the problems before we think about solutions.' Professor Ben Bridgewater told us the same, adding his own experience that 'we weren't quite clear about what we were trying to achieve and therefore it's hard to know whether we achieved it.'Charlie clarified that the problem might be variation, if by 'variation' we mean inequity and inequality of access, or varied quality of services and support, but that focusing on variation without the context of population and environment can be dangerous.
'We want people to have the best choice, based on the best evidence and the best access to what's available – that will create variation and that's perfectly legitimate. Increasing personal choice is the ideal outcome,' he summarised.
Recognising unwanted variation is key, and Charlie highlighted RightCare and their use of data to create regional maps as a positive means of prompting creative thinking and innovative solutions. He put the focus on insight into the reasons for the variation, rather than the variation itself, however. 'We often overdiagnose and over-treat and that can add to inequalities and generate waste,' he noted, adding that there is an increasing need for us to be responsible for the spending of the public purse.
Root causes
Variation may be the outcome of a problem, not the cause. Putting the variation itself aside, listening to patients and the needs that they identify for themselves is often the most beneficial place to start. Paola Dey presented on the inequalities in access to health and social care noting a range of patterns amongst various socio-economic groups. For example, men were less likely to access services in general, but women were less likely to have access to a urologist or a powered wheelchair, and younger people were less likely to receive personal assistance.'There is a lot of information about the broader determinants of health (fig 1) which often have nothing to do with medical care as such, but we have related a biomedical model that focuses much of our resource on acute medical care' noted Charlie. He unpicked some of these determinants, whilst highlighting that we not only fail to address things like educational status and social grouping, but that do not collect data on such things either. This in turn means our broader context around variation is lacking, as is our understanding of the problems at the root of it. In line with much that was discussed during Paola's presentation, Charlie summed up,
'pharmacological solutions have a place of course, but there's so much more to it and patients will often tell us that.'
[caption id="" align="alignnone" width="850"]
Fig 1: The broader determinants of health: infographic from the Kings Fund[/caption]
Big picture…
Looking nationally and internationally, Charlie shared some of the challenges we are facing. For a start, our healthcare system is vast and complex. The King's Fund have worked hard over the years to try and simplify it for us, and have made short videos and infographics to help unpick the multi-faceted system which is the NHS (fig 2). In the changing landscape of healthcare, Charlie clarified that it is not only a matter of asking the right questions, as we later heard Professor Ben Bridgewater expand on, but of asking them at the right time.[caption id="attachment_3975" align="alignnone" width="700"]
Fig 2: The complexities of the healthcare system as demonstrated by the Kings Fund[/caption]Within an international landscape, Charlie pointed out that we do largely well when compared to other economically developed countries, but when benchmarked across healthcare outcomes we rank very low indeed (fig 3).[caption id="attachment_3976" align="alignnone" width="700"]
Fig 3: International ranking[/caption]Defining healthcare outcomes can be complex. The International consortium for health outcome measures (ICHOM) has done extensive work in establishing 'Standard sets' for a variety of different health conditions, including dementia; at present the only set available for a neurological condition (fig 4).[caption id="" align="alignnone" width="800"]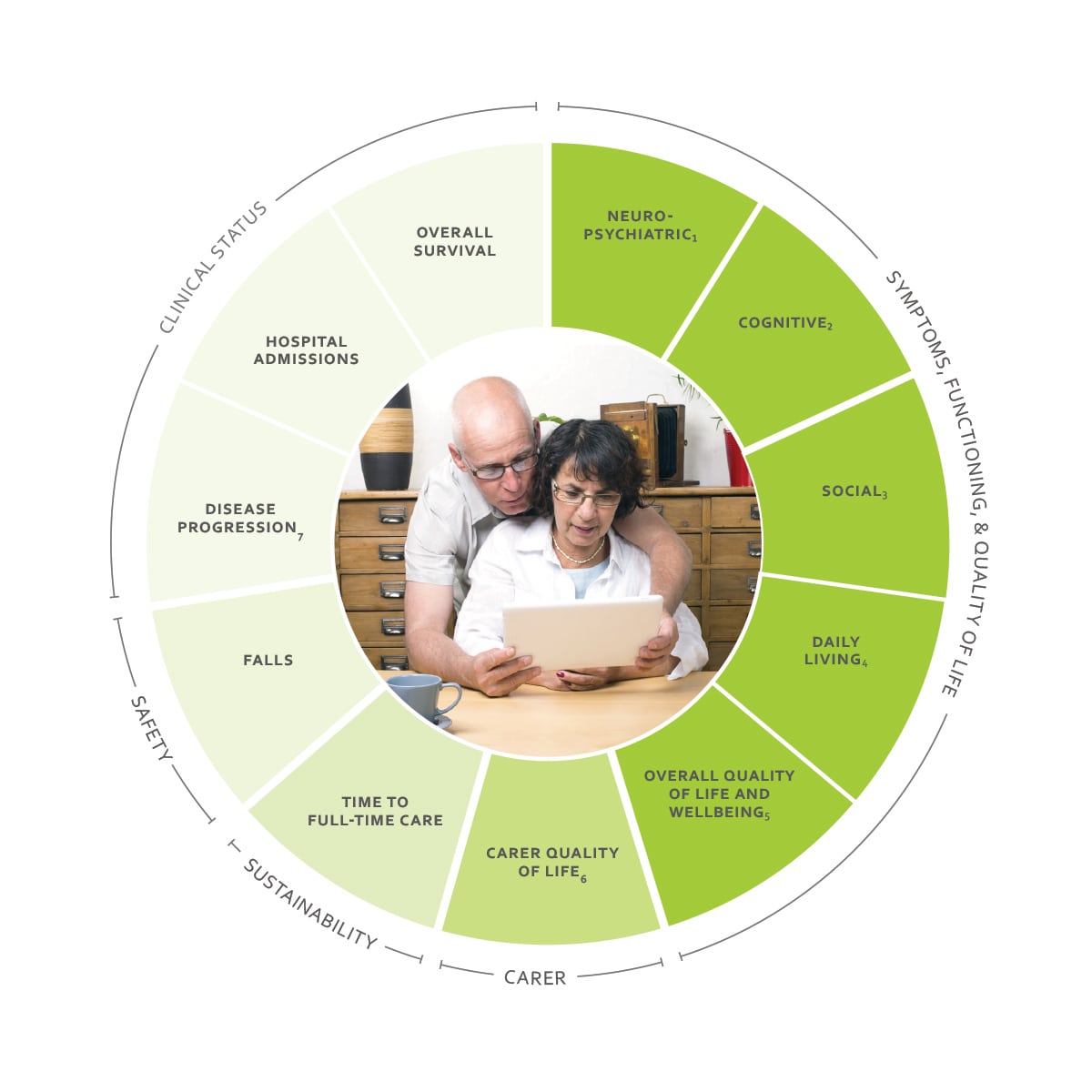 Fig 4: Measuring healthcare outcomes: the outcomes associated with dementia as outlined by the ICHOM standard set[/caption]
Paths towards solutions
Rather than identify specific solutions, Charlie chose to highlight some of the mechanisms for change we might employ to find and bring about those solutions. Behavioural change is a huge piece in setting a path, both in professional environments and amongst patients. This was reiterated by Ben later, who said that, in using technological solutions,
'the people, the relationships and the culture are every bit as important as the technology'.
Charlie also cited networks and communities, both online and in person, as key to creating dialogue, something that we heard more on later from George Pepper, CEO of shift.ms in his presentation on empowering people with MS. Ensuring that people with MS feel valued and able to contribute is essential, and the online community of Shift.ms is just one such community. Charlie shared another example in Health Unlocked whose online community has been impactful in focusing on individual communities both nationally and internationally. These online communities are key in engaging people and encouraging patient empowerment and activation, as we heard from both George and Charlie.Another mechanism he shared to drive positive change are the 15 academic health science networks (AHSN), all doing different things but with a shared goal of disseminating knowledge, learning and impact, and implementing innovative changes which improve outcomes and show a return of investment to NHS. Charlie shared information on the 'innovations accelerator' which looks at what makes a difference to patients and then rolls it out across the NHS as quickly and effectively as possible, whilst storing data on that roll out in their innovation exchange for others to use.By working with central government to discuss commissioning solutions, and working with patients to gather a real-world evidence base for how a tool or solution is working out, these different mechanisms can come together.
To conclude
As we conclude this Spotlight series, it seems clear that variation is perhaps not the enemy we initially thought, but that there are nevertheless a range of challenges facing the MS community around inequity and varied quality that need addressing.It is also clear that we have a whole host of potential ways to move forward, from effective patient engagement, empowerment and activation, to better collation and use of data, from implementing innovative technology to changing cultures and behaviours around traditional models of care.The take home message, as we heard time and time again throughout the event, however, was summarised succinctly by Professor Jeremy Hobart:
'it is deeply challenging, but we have to radically change what we do.'
If you agree with him, please consider getting involved in this work, attend the follow-up meeting 'MS Service Provision in the UK: Raising the Bar', or get started in changing services locally. As Ben Bridgewater responded to a delegate who asked 'where do we start?' –
'Be clear about what the problems are. After that, any step in the right direction is a step in the right direction.'
Watch this presentation:
https://youtu.be/rlgWFDZg9IY → More videos from this event
Listen to this presentation:
→ More podcasts from this event
More information
Encouraging excellence, developing leaders, inspiring change
MS Academy was established five years ago and in that time has accomplished a huge amount. The six different levels of specialist MS training are dedicated to case-based learning and practical application of cutting edge research. Home to national programme Raising the Bar and the fantastic workstream content it is producing, this is an exciting Academy to belong to.