MS Resources: Event Reports
MS Cutting Edge Science 2021
---
Our first ever and much anticipated Cutting Edge conference for multiple sclerosis (MS) took place over 9th and 10th December 2021, and brought together experts in MS to delve deeply into the latest research, newest theories, and cutting edge practice in diagnosis, treatment and management of MS. Much anticipated, its early scheduling having been deferred due to the pandemic.
30 MS specialist consultants attended the interactive, debate-focussed conference in Sheffield for a packed two-day programme with time for to connect over a networking dinner.
The meeting focussed on addressing challenging, controversial topics around the management of MS, against the backdrop of increasingly complex care, new and evolving treatment paradigms and the emergence of new disease-modifying therapies.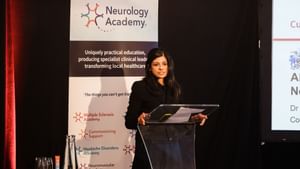 This activity has been supported by sponsorship from Roche Products Ltd, Biogen Idec Ltd and Janssen-Cilag Ltd. The sponsors have had no control over the educational content of this activity.