Event
Hearing and vision impairment in dementia: Risk factors, assessment, intervention and guideline
---
08 Mar 2022 - 08 Mar 2023
A presentation from the SENSE-Cog research team. #sensorycognitivehealth
There are currently around 900,000 people living with dementia in the UK, and it is estimated that 30-40% of dementia is caused by preventable factors.
Mid-life hearing loss is now recognised as one of the most important potentially reversible risk factors for dementia, and there is growing evidence that intervening early to address hearing and vision deficits in older adults with dementia may improve outcomes.
Over the past five years, the EU-funded SENSE-Cog research program (www.sense-cog.eu) has been studying the links between hearing, vision and dementia.
We will address this topic through a series of short presentations. If you have questions as you're watching, please submit them in the box provided. We will take these back to the speakers and respond in due course via a follow-up video.
Why is sensory health important in older people?
Professor Piers Dawes from the University of Queensland, Brisbane will introduce our symposium by outlining important links between sensory function and cognition, focusing on the increasing evidence of an association between hearing and vision impairment and ageing-related cognitive decline and dementia.

Sensory-cognitive health to improve people with cognitive impairment's outcomes
Professor Iracema Leroi from the Global Brain Health Institute, Trinity College Dublin, will share findings from intervention trials of hearing and vision rehabilitation in people with dementia and the impact on quality of life and other outcomes.

Supporting hearing aid use in people living with dementia
Emma Hooper is an occupational therapist. She will share insights relating to hearing aid adherence from her clinical experience on the SENSE-Cog RCT and her PhD research into this area

Assessing cognition in people with hearing and vision problems
Professor Dawes will discuss the importance of adapting commonly used cognitive measures to account for hearing and vision impairment in older adults.

Supporting hearing and vision impairment in dementia in primary care
Dr Helen Martin, a primary care physician from Manchester, will share her experience of managing concurrent sensory and cognitive problems on the front line of healthcare.

Sensory-cognitive health in residential homes
Helen Tormey, a study coordinator at Trinity College Dublin, is working on a new study evaluating a hearing and vision support program in care homes. She will talk about sensory-cognitive support in residential care and her experiences using a 'Sensory-cognitive Model of Place' for residents with dementia in care homes.

International guidelines on management of hearing and vision impairment in people with dementia
Dr Jenna Littlejohn is a postdoctoral researcher at the University of Manchester. She will conclude our symposium by outlining pragmatic guidelines for professionals supporting people with aging-related hearing, vision and cognitive impairment.
Who is this webinar for?
This webinar is for anyone working with people affected by dementia, or by sensory impairment, based anywhere across the globe. Whether you work in health and social care, have a role in policy, commissioning or management, come from the voluntary sector, or have other interactions with people experiencing sensory or cognitive impairment, this webinar is for you.
There will be opportunities to submit your questions throughout the webinar.
Cost of the webinar
This is a free webinar. To reserve your space, you will need an account on our website.
How to get access
This webinar is available on demand. Please click below on the 'Login / register' button to request access. If you don't already have an account, don't worry – follow the prompts for 'create an account' and we'll set you up.
We will manually check your registration. We hope to get you access as soon as possible, but please bear with us while we process your account. You will be notified via email once the webinar has been added to your profile dashboard. This should take no longer than 24 hours (Monday-Friday).

The webinar, and any resources will be accessible for a full year, so if you don't manage to watch it straight away, there's plenty of time – and if you need to watch it in sections, that's an option too. → Terms & conditions

Were you registered on this course?
Log in to access resources..
Login
Our sponsor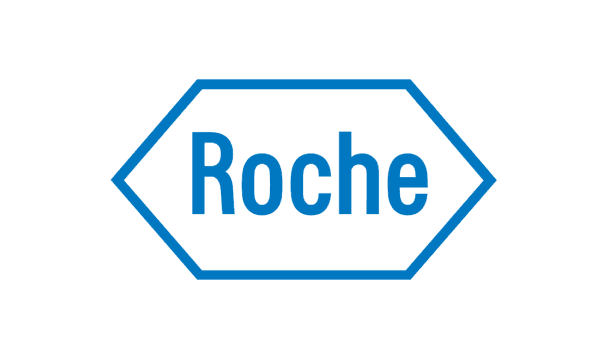 This activity has been sponsored by Roche Products Limited. The sponsor has had no control over the educational content of this activity.
Promoting prevention, supporting management
Led by proactive clinicians determined to see improvement in the way we prevent, diagnose and manage dementias, Dementia Academy supports healthcare professionals with the latest tools, resources and courses to do just that.