Early monitoring of B cells on Ocrelizumab may help to identify those at risk of adverse effects
---
By
Chandni Radia, Lead Pharmacist Neurosciences, Imperial College Healthcare NHS Trust
---
This project was the winner of the MS Academy MasterClass Project Award for Autumn 2020
All of our attendees carry out a piece of research in an area of MS clinical practice or treatment that interests them.
This snapshot, which won the MS9 project awards, gives you a quick idea of what they found and why. If you want to learn more, just click through to the full poster, or follow the links within the snapshot.
If you would like to contact the alumni who did the research, drop us a line and we'll put you in touch where possible.
Aim
To assess:
the impact of ocrelizumab infusions on B-cell counts
whether there is a correlation between B-cell counts and adverse effects such as infection
Headlines
A sample of 170 people with MS receiving ocrelizumab were reviewed over an 18 month period.
There was a correlation between low B-cell counts and likelihood of infection, where lymphocyte counts, CD8 and NK cells showed no difference.
Key findings
At baseline, there was no difference in B-cell count between those who developed adverse effects and those who did not.
Those who developed infections had a significantly lower B-cell count.

This difference persisted after the second dose.

There was no difference in lymphocyte counts, CD8 or NK cells.
The most common infections were upper respiratory tract and urinary tract.
Core recommendations
Regular monitoring of B-cell counts rather than absolute lymphocyte counts, could be a method of identifying patients at risk of adverse effects following ocrelizumab.
More MS Academy Medication Projects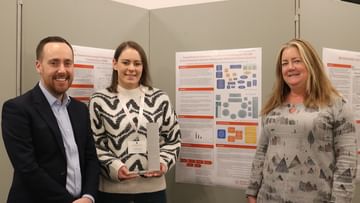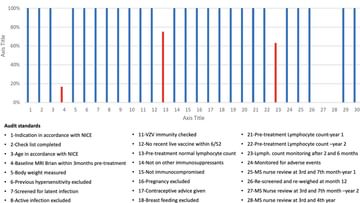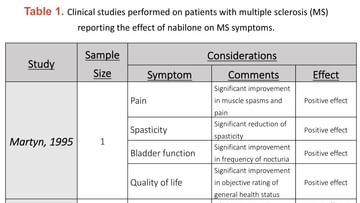 Encouraging excellence, developing leaders, inspiring change
MS Academy was established five years ago and in that time has accomplished a huge amount. The six different levels of specialist MS training are dedicated to case-based learning and practical application of cutting edge research. Home to national programme Raising the Bar and the fantastic workstream content it is producing, this is an exciting Academy to belong to.