Experience from shadowing different therapies for patients with Multiple Sclerosis in UK and Poland
---
By
Malgorzata Mauriange, Physiotherapist, Benenden Hospital
---
Therapies applied in Poland
Therapies Programmes are developed and based on the specifications taken from the following documents:
European Multiple Sclerosis Platform (EMSP) and Rehabilitation in Multiple Sclerosis (RIMS)
International Classification Functioning, Disability and Health (ICF).
Centre of rehabilitation in Borne Sulinowo
Referral process and assessment
Daily programme of treatments
Additional available treatments
Therapies applied in United Kingdom
The therapies applied in the United Kingdom are based on the NICE guidelines
Kent MS Centre in Canterbury
Sussex MS Centre
Available treatments
Complementary therapy
In Summary, as a physiotherapist, my main interests are focused on therapies rather than conventional medicine as a form of treatment.
The following differences were noticed during my project:
Selection and variety of equipment
Facilities for inpatient care
Management / treatment of patients with MS
Funding of treatment
Duration and complexity of therapies
Observing both countries I realised the difference of approach for treatment. A lot of the complementary therapies offered in England are part of the basic treatment in Poland, funded the Polish NHS.
While in England medication is widely prescribed by the NHS, in Poland, people are going through a selection process in order to be accepted for different trial programs that can last up to 3 years.
The Polish Rehab Centre invites people from abroad to attend the treatment therapies. The staff and therapists can speak English and other European languages. Some British patients with MS have already visited and received therapies in Poland.
More MS Academy Comprehensive care Projects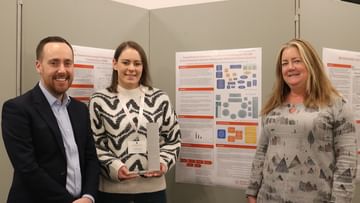 Encouraging excellence, developing leaders, inspiring change
MS Academy was established five years ago and in that time has accomplished a huge amount. The six different levels of specialist MS training are dedicated to case-based learning and practical application of cutting edge research. Home to national programme Raising the Bar and the fantastic workstream content it is producing, this is an exciting Academy to belong to.