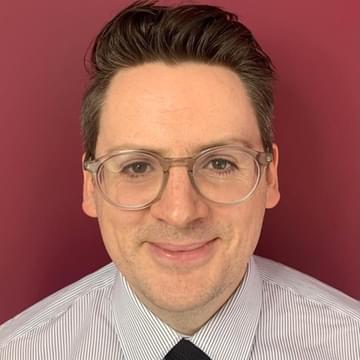 Dr Joseph Kane
Academic clinical lecturer
Queen's University Belfast
Joe is a clinical academic lecturer at Queen's University Belfast and an honorary consultant in psychiatry of old age with Belfast Health & Social Care Trust. He completed his PhD studies in Newcastle University in 2019, focusing on the clinical recognition of dementia with Lewy bodies and was a central contributor to the DIAMOND-Lewy research programme. His work to date has centred around the clinical epidemiology of DLB, and the use of cardiac MIBG scintigraphy in DLB diagnosis. He is currently developing projects relating to the epidemiology of peripheral α-synuclein neuropathology, the harmonisation of longitudinal DLB datasets around the world, and development of a Core Outcome Set (COS) in DLB clinical trials.

Events
Dr Joseph Kane is speaking at these forthcoming events...
---
---
---
On Demand Events
Dr Joseph Kane spoke at these On Demand events...
---
---
---