Has Parkinson's treatment really changed?
Event reports
---
---
Back in June the Parkinson's Academy hosted "Cutting Edge Science for Parkinson's Clinicians", an educational meeting sponsored by Bial Pharma. Now in its second year the meeting was a sell-out again and expectations were high. Chaired by Dr Peter Fletcher(Gloucestershire Hospitals NHS Foundation Trust), the meeting was designed to cater to the diverse needs and interests of its varied audience of neurologists, care of the elderly physicians, psychiatrists and Parkinson's nurses.
This year, the meeting's theme was to 'Question everything', to review what we already know, and to think about how clinical observations and cross-team collaborations can drive us forward. Each week we are posting an article to look at the meeting's speaker sessions in more detail.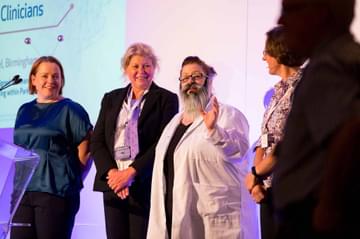 Taking a tongue in cheek approach to history, the Coventry & Warwickshire Parkinson's Team (Hannah Martin, Lucy Strens, Lara Teare and Andrea Lindahl) took us on a whirlwind tour of Parkinson's through the ages.
Ancient texts found in China, India, Greece (and even the Bible) did not refer to the syndrome as Parkinson's disease – James wasn't born yet! - but surviving texts from each of these major civilisations show that Ayurvedic, Chinese and Greek practitioners clearly understood the clinical presentations of tremor, rigidity, slowness, gait disturbance, dementia and depression as a symptom complex. As early as the 2nd century, the Greek philosopher Galen distinguished between rest and action tremor. Early medical practitioners were already used plant-medicines, many of which have anticholinergic and dopaminergic properties, and the Ayuervedic treatment for 'Kampavata' (roughly translating into tremor-movement) was mucuna pruriens, which contains levodopa.1 During the audience discussion it was highlighted that many patients today buy mucuna pruriens (Cowhage) as an alternative medicine, despite limited evidence for its effectiveness.2 This can pose important practical questions for the modern clinician; available doses are highly variable and there is no control on how it is used with other PD medicines. Anecdotally, a 'levodopa phobic' patient who refused conventional levodopa pills, but was willing to try carbidopa with her preferred mucuna pruriens preparation experienced marked motor improvement.3 Though in the past such preparations were often dismissed, there is now a renewed interest in plant-based ingredients as a starting point for new drug discovery.
Moving forward in time to the Hôpital Universitaire Pitié-Salpêtrière, the team highlighted how Charcot (the first person to coin the term 'Parkinson's disease') distinguished bradykinesia as a cardinal symptom. Charcot was very interested in tremor, and, in order to prove that Parkinson's is not typically associated with head tremor, he devised a truly 'elegant' experiment. Using a hat with a feather on it to amplify movements, Charcot showed that while people with essential tremor had a tremulous feather, the feather did not move when the hat was worn by people with PD. Charcot was also forward thinking in his approach to treatment. At a time when the British approach to treating Paralysis Agitans included bloodletting and blistering, Charcot was using belladonna alkaloids (centrally active anticholinergics), hyoscyamine and rye-based ergot products (a forerunner to dopamine agonists). Importantly, Charcot also advocated a holistic approach where treatment was combined with program of rest and reduced stress. This, as the audience discussed, is another aspect of historical management that modern day clinicians would do well to learn from.
Surgery has been another long-standing avenue for treatment in Parkinson's disease and has informed much of our understanding of the disease. The early 1900s saw the first surgical procedures for abnormal movements. Sir Victor Horsley, the first neurosurgeon appointed at Queen Square, together with his engineering colleague Robert Henry Clarke, created the first stereotactic frame – paving the way for surgery in movement disorders. From the 1900s to the 1960s, via a series of experimental surgeries (and some accidents), much was learnt about the importance of various brain regions – especially the basal ganglia – and their connectivity, and, by 1969, there was some consensus that stereotactic subthalamotomy was indicated for a selected group of patients (12-15%). However, due to the advent of levodopa, the field did not progress this line of research and treatment until much later.
Meanwhile following a series of seminal discoveries, Oleh Hornykiewicz put together the rationale for using levodopa.4 Levodopa was tried with enormous success and very quickly became the premier agent to treat Parkinson's symptoms and signs. Observing this shift in the field was Oliver Sacks who, famously, decided to try levodopa with his patients suffering from post-encephalitic parkinsonism. However, while there was dramatic improvement – inspiring the book and film Awakenings, Oliver Sacks was also one of the earliest critics of the drug due to the concomitant problems that developed with severe dyskinesia, social disinhibition, aggressive outbursts and hallucinations/delusions. By the 1970s Sacks was advocating using lower doses of levodopa,5 though this idea was not fully endorsed until the ELLDOPA6 and STRIDE7 studies in the 2000s.
Looking back over the centuries of Parkinson's treatment, the team concluded that much can be learned. From taking another look at old medications as inspiration for new approaches (several reformulations of levodopa are now in development8) to the importance of clinical observation. With the benefit of hindsight, we can now see the 'rush' away from neurosurgery to levodopa in the 1960s, and from levodopa to the dopamine agonists in the 1990s, was misjudged. These days clinicians can take a more measured approach, using the full armamentarium of the available treatments, with the understanding that a single treatment does not suit all. Indeed, with an increased recognition of parkinsonian subtypes, the move to personalised medicine becomes ever more likely.9 Also, as people live with their Parkinson's longer, the importance of palliative care is becoming increasingly appreciated. Finally, the drive to holistic care, as endorsed by Charcot and Sacks, is more achievable in a collaborative environment and the audience discussion drew attention to the need for continued service development and mentorship through vehicles such as the Neurology Academy.
References
Manyam BV. Paralysis agitans and levodopa in "Ayurveda": ancient Indian medical treatise. Mov Disord 1990;5(1):47-48.
Perez-Lloret S, Vernica M, Rascol O. Ayurveda Medicine for the Treatment of Parkinson's Disease2013.
Radder D, T. Tiel Groenestege A, Boers I, W. Muilwijk E, Bloem B. Mucuna Pruriens Combined with Carbidopa in Parkinson's Disease: A Case Report2019.
Hornykiewicz O. L-Dopa. J Parkinsons Dis 2017;7(s1):S3-S10.
Santos-Lobato BL, Tumas V. Harbinger of storm: influence of Oliver Sacks on levodopa therapy in early 1970s. Arq Neuropsiquiatr 2016;74(8):687-689.
Parkinson Study Group. Levodopa and the progression of Parkinson's disease. N Engl J Med 2004;351(24):2498-2508.
Olanow CW, Kieburtz K, Rascol O, et al. Factors predictive of the development of Levodopa-induced dyskinesia and wearing-off in Parkinson's disease. Mov Disord 2013;28(8):1064-1071.
Poewe W, Antonini A. Novel formulations and modes of delivery of levodopa. Mov Disord 2015;30(1):114-120.
Titova N, Chaudhuri KR. Personalized medicine in Parkinson's disease: Time to be precise. Mov Disord 2017;32(8):1147-1154.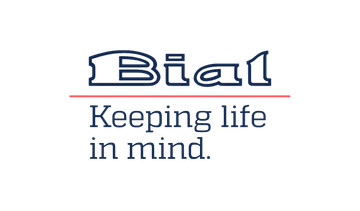 This meeting was designed and delivered by the Parkinson's Academy and sponsored by Bial Pharma. The sponsor has had no input into the educational content or organisation of this meeting.
Related articles
'The things you can't get from the books'
Parkinson's Academy, our original and longest running Academy, houses 20 years of inspirational projects, resources, and evidence for improving outcomes for people with Parkinson's. Led by co-founder and educational director Dr Peter Fletcher, the Academy has a truly collegiate feel and prides itself on delivering 'the things you can't get from books' - a practical learning model which inspires all Neurology Academy courses.