International conference in Coalface Geriatrics set for 2022
News
---
---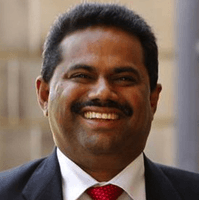 Consultant Geriatrician & Clinical Leader Aged Care, John Hunter Hospital
Parkinson's Academy faculty member Dr Chandrasekhara Padmakumar is chairing an international conference 'Coalface Geriatrics: Managing Comorbidity in an Older Person' in February next year.
Taking place in Newcastle, Australia between 23 and 26th February, the four-day conference is being hosted by the Hunter Postgraduate Medical Institute. It aims to provide the healthcare community with the necessary skills to improve practice by raising awareness of these conditions and their management, whilst underpinning the fundamentals of geriatric medicine.
To view the programme, find out more, or register attendance, visit the website.

'The things you can't get from the books'
Parkinson's Academy, our original and longest running Academy, houses 20 years of inspirational projects, resources, and evidence for improving outcomes for people with Parkinson's. Led by co-founder and educational director Dr Peter Fletcher, the Academy has a truly collegiate feel and prides itself on delivering 'the things you can't get from books' - a practical learning model which inspires all Neurology Academy courses.