MS Advanced MasterClass 2021 winners announced!
News
---
---
Our latest MS Advanced MasterClass delegates returned for their second module this week, ready to present their workplace projects to the class as a whole.
The MS Academy delegates presented a range of different topics, from medication to maternity care. Each transformation project was of a high standard, each seeking to raise the quality of MS care in their areas in a different way.
This year's Advanced MasterClass project winner was Dr Ahmed Mubarak Mohamed, a neurology registrar from Royal Hallamshire Hospital. Ahmed was presented with the Peter Tun Award for his development of a combined MS and maternal medicine service in his local area. The service is designed to support both men and women with MS who are seeking to start a family. The main objectives of the service include encouraging and facilitating family planning discussions, and developing comprehensive plans for holistic management both during pregnancy and labour, and immediately post-partum.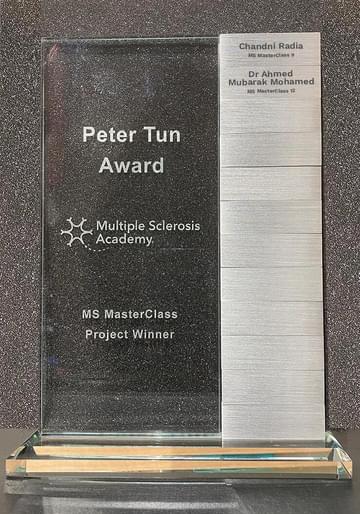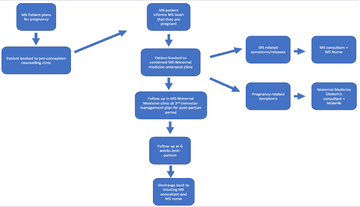 Expected flowchart of the new service
Related articles
Encouraging excellence, developing leaders, inspiring change
MS Academy was established five years ago and in that time has accomplished a huge amount. The six different levels of specialist MS training are dedicated to case-based learning and practical application of cutting edge research. Home to national programme Raising the Bar and the fantastic workstream content it is producing, this is an exciting Academy to belong to.