Parkinson's Faculty becomes Professor!
News
---
---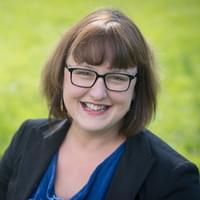 Consultant senior lecturer and honorary consultant geriatrician, University of Bristol / Royal United Hospitals Bath NHS Foundation Trust
A huge and sincere congratulations to Prof Emily Henderson!
An academic consultant geriatrician practicing out of Royal United Hospitals Bath Foundation Trust, Emily has been working on research in Parkinson's for several years, and as Principle Investigator for a number of them. She was deservedly promoted to Associate Professor last week and we are absolutely thrilled for her.
Emily has been a core part of our Parkinson's Academy team for several years, initially as a speaker and now as faculty. She contributes greatly to our educational vision as well as regularly chairing and speaking at Parkinson's events and courses across the Academy.
She has a special interest in Parkinson's-related gait disorders, and recently chaired our Parkinson's Cutting Edge conference, and contributed to our Education with Impact report 'Supportive skeletons: addressing bone health in Parkinson's'.

'The things you can't get from the books'
Parkinson's Academy, our original and longest running Academy, houses 20 years of inspirational projects, resources, and evidence for improving outcomes for people with Parkinson's. Led by co-founder and educational director Dr Peter Fletcher, the Academy has a truly collegiate feel and prides itself on delivering 'the things you can't get from books' - a practical learning model which inspires all Neurology Academy courses.