Pd in the time of Covid
News
---
---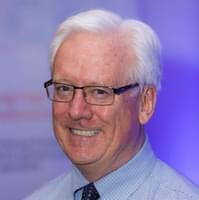 Consultant care of the elderly physician, Gloucestershire Hospitals NHS Foundation Trust
The Parkinson's MasterClass 'season' restarted on May 19th 2021 with the first module of our Advanced, 2-module, MasterClass 40. The second module follows on December 7th. We are also hosting a Foundation MasterClass starting October 12th. It is so good to have people in the room once again as we crank up to through a hybrid model to a full room, having been totally virtual.
Our last Advanced 2nd module completed as recently as March 24th 2021 (fully virtual) as our dates had understandably been rescheduled and rescheduled again. Being a second module we had the projects to look at and reflect on. All but a couple focussed on the lived experience of people with Parkinson's in participants' practices.
For me there were a number of areas of interest that emerged from the projects, all of which are in poster format at neurologyacademy.org/parkinsons-academy/projects. First what were the symptoms experienced by our patients? Pd is an isolating disease and for many of our patients their world contracts. Giving up work early, not socialising as much and being reticent about being 'seen' by others are symptoms and signs we would all recognise. Slap on 3 periods of isolation and well, you know the rest.
All sorts of issues have become clear as our patients emerge after what is nearly 18 months. First their disease has progressed simply because 18 months have gone by. What about mortality? Anecdotally this may have fallen although we need hard data. Less going out to experience trauma, less flu and yes the benefits of avoiding the air-kissing and hand-shaking of Christmas parties may have all been beneficial.
But what about morbidity. I think we expected to see if not more true depression, then certainly more examples of low mood and I think we did. However what we saw in spades was anxiety, already the commonest neuropsychiatric problem that I see in Pd. Anxiety about catching coronavirus, anxiety about developing Covid-19 and anxiety about having to go to hospital for something completely unrelated were all there. Anxiety about the future, real apprehension over what will happen next and anxiety over those who one cannot see, friends, family and particularly grandchildren.
By way of self-therapy I had been asking my patients to make a bucket list of activities to pursue post-isolation. Rather than a cruise to Antarctica these became lists of the simplest things, going to the garden centre, a coffee in the garden with their daughter and of course a hug from their grandchildren.
We learnt a lot about different ways of consulting. Uni-dimensional ways for example, by telephone or email, 2-dimensional for example via a video, played their part. A lack of technology at the patient's end has been an issue which may be why my patients prefer a telephone call followed by a cc'd letter.

There were though ethical issues such as who else is in the patient's room that perhaps the clinician cannot see and should be identified before discussing confidential information. What about consent to record a video consultation and what happens when only one party wishes to record? The Medical Protection Society who insure doctors and dentists have written a superb piece on this in their current Casebook magazine (Volume 29, issue 1, May 2021).
However none of these in my view is as good as a 3-dimensional consultation no matter how good the wearable technology (and NICE have just pronounced on the PKG coincidentally – draw your own conclusions at www.nice.org.uk/advice/mib258).
There is something even better though and that is entering the 4th dimension. Let me explain. As face to face consultations became possible again virtually all my patients opted for face to face appointments. In my first such clinic I asked my patient whose daughter had brought her from her residential home why? She replied that because the home was still in lockdown, being brought to a doctor's appointment was the only way she could spend time with her daughter …….
We have a lot to learn from the last 18 months and on many, many levels.
'The things you can't get from the books'
Parkinson's Academy, our original and longest running Academy, houses 20 years of inspirational projects, resources, and evidence for improving outcomes for people with Parkinson's. Led by co-founder and educational director Dr Peter Fletcher, the Academy has a truly collegiate feel and prides itself on delivering 'the things you can't get from books' - a practical learning model which inspires all Neurology Academy courses.