Prodromal PD – Fact or fiction?
Event reports
---
---
Back in June the Parkinson's Academy hosted "Cutting Edge Science for Parkinson's Clinicians", an educational meeting sponsored by Bial Pharma. Now in its second year the meeting was a sell-out again and expectations were high. Chaired by Dr Peter Fletcher(Gloucestershire Hospitals NHS Foundation Trust), the meeting was designed to cater to the diverse needs and interests of its varied audience of neurologists, care of the elderly physicians, psychiatrists and Parkinson's nurses.
This year, the meeting's theme was to 'Question everything', to review what we already know, and to think about how clinical observations and cross-team collaborations can drive us forward. Each week we are posting an article to look at the meeting's speaker sessions in more detail.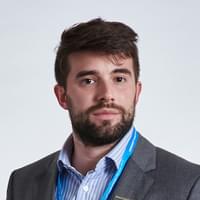 Clinical Reader and Lead, Wolfson Institute of Preventive Medicine, Queen Mary University of London
"While the diagnosis of Parkinson's disease (PD) remains focused on motor symptoms, the underlying pathological process clearly starts many years before these overt signs" began Dr Alastair Noyce (Queen Mary University London).
In this 'prediagnostic' phase, a diverse range of non-motor and motor features can occur with a wealth of evidence now supporting the idea of constipation, REM behavioural disorder, erectile dysfunction, urinary dysfunction, dizziness, fatigue as well as anxiety and depression as features of the so-called prodrome.1 Individually they do not allow a diagnosis of PD, but when considered together, they reflect the gradual development of the clinical syndrome. It is likely that there is no unifying prodrome; instead it is likely that different subgroups within the prodromal phase exist reflecting differences in underlying pathology.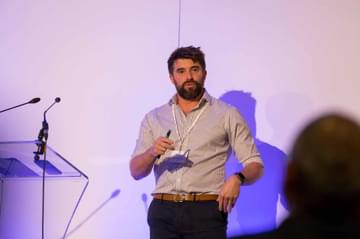 Dr Noyce observed that the field of pre-diagnostic PD is fast moving, with an expanding range of clinical and laboratory biomarkers and multiple strategies seeking to discover patients in the earliest stages or those 'at risk'. The impetus for this research comes from the widely held belief that the highest likelihood of securing neuroprotective benefit from drugs will be in these subjects, preceding the current point of PD diagnosis. Meta-analyses have found >40 individual risk factors of potential value for clinical screening.2 A major issue is to start to tease out these risk factors from prodromal symptoms. Is the sign or symptom an early manifestation of the disease or a risk factor? A clear example of a risk factor is having a family member with PD. Despite a relatively low prevalence of familial PD, family history remains the strongest risk factor for later diagnosis of PD. A history of smoking was also shown to reduce the risk of PD by about 36%, with coffee and alcohol (but not tea) consumption also reducing risk. By contrast, both constipation and mood disorders approximately double an individual's risk of subsequent PD,2 and have been suggested to correlate with brainstem involvement that, together with olfactory bulb involvement, occurs early in PD (i.e. a symptom reflecting pathology).
The PREDICT-HD study is the first of its kind to systematically combine risk factors for PD in the general population.3Pilot data indicates that the online PREDICT-PD algorithm is a unique and simple method to identify indicators of PD risk.4 The study is now actively recruiting, looking for healthy people aged between 60 and 80 years, who have access to the Internet, and do not have a current diagnosis of PD. People with a family history of PD are also encouraged to participate. Closing his presentation Dr Noyce emphasised the problems of mixed terminology and semantics in this field of medicine. If patients are already experiencing subtle signs and symptoms, do they not have the disease? Many people will recall experiencing motor symptoms long before they considered PD as a possible diagnosis. For example, patients with early motor problems will often be 'frequent fliers' at their GP practices, but, because their motor deficits are not enough to impact UPDRS scores, PD is not considered part of their differential diagnosis. Traditionally, most clinicians are reluctant to give a potential diagnosis in the absence of a disease-modifying treatment, but there is an increasing public appetite to understand individual risks.
References:
Schrag A, Horsfall L, Walters K, Noyce A, Petersen I. Prediagnostic presentations of Parkinson's disease in primary care: a case-control study. Lancet Neurol 2015;14(1):57-64.

Noyce AJ, Bestwick JP, Silveira-Moriyama L, et al. Meta-analysis of early nonmotor features and risk factors for Parkinson disease. Ann Neurol 2012;72(6):893-901.

Noyce AJ, Bestwick JP, Silveira-Moriyama L, et al. PREDICT-PD: identifying risk of Parkinson's disease in the community: methods and baseline results. J Neurol Neurosurg Psychiatry 2014;85(1):31-37.

Noyce AJ, R'Bibo L, Peress L, et al. PREDICT-PD: An online approach to prospectively identify risk indicators of Parkinson's disease. Mov Disord 2017;32(2):219-226.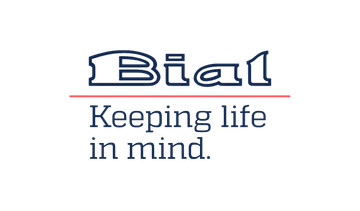 This meeting was designed and delivered by the Parkinson's Academy and sponsored by Bial Pharma. The sponsor has had no input into the educational content or organisation of this meeting.
Related articles
'The things you can't get from the books'
Parkinson's Academy, our original and longest running Academy, houses 20 years of inspirational projects, resources, and evidence for improving outcomes for people with Parkinson's. Led by co-founder and educational director Dr Peter Fletcher, the Academy has a truly collegiate feel and prides itself on delivering 'the things you can't get from books' - a practical learning model which inspires all Neurology Academy courses.