The Pd MasterClasses and 2020
News
---
---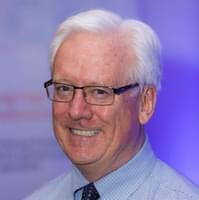 Consultant care of the elderly physician, Gloucestershire Hospitals NHS Foundation Trust
"There are decades where nothing happens; and there are weeks where decades happen"
Vladimir Ilyich Lenin – 1870-1924
Indeed, and to paraphrase a 1960s satirical TV show's title; 'That was the Year that was'. Few will want to remember 2020 but even fewer will forget it. Along a still bumpy road we are now approaching the beginning of the end but as London and the South East move in to tier 3 let's be realistic. On many levels the pandemic's consequences will be with us long into 2021 with any sense of normality probably emerging as we enter 2022.
With my clinics running now that I'm back from my unexpected six months on the wards, a frequently asked question from my patients and particularly my Pd patients is 'Should I have the vaccine'? People with chronic disease, as well as older people more generally, will probably be near the front of the queue but we need to know more about the vaccines before we can unequivocally answer yes for every patient in front of us. My default position is yes unless there's a reason not to.
On my patch we think the death rate among our Pd patients actually went down during the self-isolation of spring and summer 2020. Morbidity on the other hand is another story particularly for care home residents. I am delighted to see that my Trust is a first wave hub and has the manpower and logistics in place that allowed us to start vaccinating on day 1 (December 8th) using the Pfizer/Biontech vaccine following MRHA approval. We have found it easy to vaccinate care home staff and our own staff, but the logistics of vaccinating residents needs careful thought.
We were due to travel to Sheffield for the start of the MasterClass season on March 23rd the day that lockdown was imposed. Clearly, we saw that coming and everything live was postponed. Nevertheless, Sarah and the team put together a series of first class webinars, which you can still view via the Parkinson's Academy website.
From Tuesday September 15th we managed three Parkinson's Academy events at Halifax Hall, Sheffield University campus, with a gradual reduction in the ratio of in-room/on-line participants as we moved through the following five weeks, reflecting changing government restrictions. We restarted with Foundation MasterClass 39F (16 in the room/67 online) and 2 weeks later hosted the first module of the Advanced MasterClass 38.1A (11 in the room/36 on-line).
The 3rd 'Cutting Edge Science for Parkinson's Clinicians' was due to run at the end June in Birmingham. With growing confidence in the technology, we decided to run it 100% virtually from Halifax Hall. Annette Hand and I chaired the meeting, but it took 4 technicians, banks of IT and the organisation of Hugh and Jake from the Academy to deliver it (see enc – usual room, very different layout). Effectively Annette and I were live 'anchors' in a TV studio with all speakers coming in live virtually but 2 on-site contributions! Questions from participants' smart phones came on to our iPads via Sli.do which worked very well indeed.

It's now difficult to believe that any of those events really happened. Nevertheless, led by Jon, our Academy AV Manager along with the input of sound and vision experts we are confident that we can cope with anything, even a total lockdown as we go into 2021. We have dates for all 2021 MasterClasses on the website and it's good to see them filling up. I would be amazed if even when we get back to 'normal' we do not retain a virtual option. I think that especially for the Advanced MC we lose a lot by it not being 'hands on' but equally it does mean that others can join remotely; for example, at 38A module 1 we had a colleague log in from New Zealand.
With everyone now up to speed with Zoom, MS Teams and indeed Attendance Anywhere there are so many potential opportunities. For example, we will be hosting an evening Q&A zoom session for 38A participants on January 13th to discuss the progress of the inter-module project. Ever resourceful the PD Academy and its MasterClasses see opportunities!
So, we've experienced the blockbuster Lockdown I and it's rather limp sequel Lockdown II. We now await Lockdown III at the end of January with all the enthusiasm we mustered waiting for the movie Home Alone III. Meanwhile limiting bubbles as we really must, I'm off to order a woodpigeon for the festive meal. Do have a good Christmas. We move on and thrive regardless, but fingers crossed for what promises to be a healthier and happier New Year.
'The things you can't get from the books'
Parkinson's Academy, our original and longest running Academy, houses 20 years of inspirational projects, resources, and evidence for improving outcomes for people with Parkinson's. Led by co-founder and educational director Dr Peter Fletcher, the Academy has a truly collegiate feel and prides itself on delivering 'the things you can't get from books' - a practical learning model which inspires all Neurology Academy courses.