Event
Resilient Practice Workshop
---
07 May 2021

•

10:00 - 12:00
This virtual course is for all UK healthcare professionals. The course is for a maximum of 30 delegates.
Are you ok?
It is widely accepted that the Coronavirus Pandemic will have a lasting effect on the mental health of the population. As health professionals we have been called upon to dig deep into our resources. How do we maintain our levels of resilience and mental health so that we can continue to help our patients?
Read more: Mental resilience – why prioritising yourself is essential to supporting your patients
Join us for an exploration of the key concepts of self-awareness. Measure your current resilience. Develop a set of core skills to reduce burnout and improve mental health. Experience a host of practical, accessible tools and techniques that you can weave into your working day.
These include original meditations with specific purpose, mindfulness exercises, visualisation exercises, organisational tools, reframing exercises, conflict resolution tools, NLP tools, manifestation techniques and grounding exercises.

When delegates have completed the course they will have:
Access to online support and continually updated resources on www.resilientpractice.co.uk
An understanding of the value of stillness and creating peace in their day
Improved self-awareness and the ability to recognise their own opportunities for growth
Enhanced ability to assume responsibility for their own mental wellbeing
A resilience toolkit (skills, techniques and tips to use every day)
Improved mental health
Increased resilience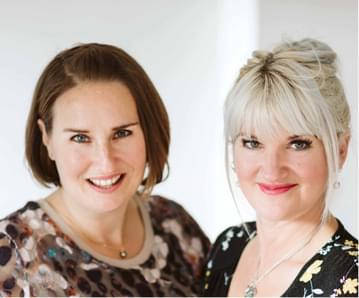 Dr Karen Forshaw, MA MB BChir MRCGP
Chrissie Mowbray, BSc MCSP AACP HCPC CHyp CHt PNLP
About Resilient Practice:
We are both practicing healthcare professionals with a combined clinical experience of over 45 years.
Karen graduated from Cambridge Medical School in 2000. She is a GP in South Yorkshire, a GP trainer and an appraiser. She also organises and facilitates the ongoing continuing professional development of the GPs in Doncaster. Karen has been a BBC Radio Leeds GP since 2005.
Chrissie is a Charted Physiotherapist graduating from Sheffield Hallam in 1993. She completed a diploma in Hypnotherapy and became a practitioner of NLP in 1998. She finished a diploma of Psychotherapy and CBT in 2019. Chrissie runs her own holistic Physiotherapy and Sports Therapy Clinic. Chrissie is a 'Professional' for BBC Radio Leeds.

We are passionate about wellbeing. We believe that personal resilience is the key to overall wellbeing and it is essential to enable and empower people to take responsibility for this. We believe that people have the capacity for enormous growth and we teach a wide range of tools and techniques to help individuals improve their resilience and cultivate wellbeing. A 'Resilience Toolkit' for all.
With a wealth of tools and techniques an individual can respond to changes in their environment without seeing their wellbeing suffer. They can stay afloat whatever the weather. We run training course for the Royal College of General Practitioners and Health Education England, both face to face and in the current pandemic virtually.
Costs:
The 2-hour virtual workshop will cost £25 per person and is for a maximum of 30 delegates.