Event
When the going gets tough – challenges in the management of complex Parkinson's
---
21 Apr 2022

•

15:00 - 16:30
---
Please note that all session and slide content are the views of the Speakers, not the Parkinson's Academy. The content of the recording is the speaker's personal opinion at the time of recording. Due to the ever changing situation, advice given at the time of recording is subject to change.
Parkinson's Academy webinar

Join Sue Thomas, Dr Sandy Thomson & Viv Horton as they discuss: what does Complex Parkinson's really mean? What do we have in our treatment bag to help? Who else should be involved in the care at this stage?
CPD accreditation
We will apply for CPD accreditation for the webinar 'When the going gets tough – challenges in the management of complex Parkinson's' by the Federation of the Royal Colleges of Physicians of the United Kingdom for 1 category 1 (external) CPD credit(s.

Please note CPD Federation approval does not include satellite symposia sessions.
Presentation slides - Sue Thomas
Presentation slides - Dr Sandy Thomson
Summary
Use the data to secure additional support
Data is the key to demonstrating the value of proactive management and care in Parkinson's disease.
In 2019/20, 77,000 people living with the condition were admitted to hospital, at an average cost of £7,0002 per admission. Yet many of the most common reasons for hospitalisation, which were urinary tract infections, falls, lobar pneumonia, and sepsis, were preventable.
Sue Thomas, Independent Healthcare Consultant: "If you look at translating these costs into more support for patients, through Parkinson's nurse specialists, physios, and pharmacists, you could employ an awful lot of people."
She pointed to a new tool, now available on the Parkinson's UK website, which provides dashboards of how much each organisation is spending on admissions, and how that money is being spent.3
"If you look at a summary of the southwest area, for example, you can see you have a number of admissions for things like anxiety, dementia, and depression, as well as falls and infections," said Sue.
"This is really powerful information if you want to get investment in your services or you want to adapt the way you are working."
Medicines management conundrums
Medicines management is a complex balance in Parkinson's, and each patient will be different, said Viv Horton, Advanced Clinical Pharmacist Neurosciences, at South Tees Hospitals NHS Foundation Trust.
Outlining her main considerations when asked to change a person's medications, she advised her colleagues to first establish the current regime, in terms of which drugs and their doses, as well as any side effects, or other difficulties. The team can then use this information to ensure the optimum use of existing medications, before making any changes.
During medication review, Viv recommended working with the patient and their loved ones to pinpoint their top priority, whether that be mobility, motor fluctuations, delayed on time, or something else. Parkinson's management can be a balancing act, and this, she said, would help teams to focus the next set of interventions on what matters most to the person.
Most people with complex Parkinson's will have already tried almost the full range of NICE-recommended medications. "In terms of further options, we might be thinking about second line adjuvant medicines," said Viv, adding that once daily medications can smooth out motor fluctuations and prolong on time
Some people may benefit from fractionating their levodopa, or taking smaller doses more frequently, but it is not for everybody. Viv said: "It's about understanding that person's daily routine and what they can realistically fit in to it. We don't want to be hamstringing people with a really complex medication regime."
Viv also spoke about non-oral therapies. "The main aim of these is that we completely bypass the dodgy gastric emptying that is part of Parkinson's. By optimising motor control with these treatments, we can start look at reducing some of the medicines that might be causing issues at this stage."
Apomorphine, a subcutaneous dopamine agonist, can be useful as a rescue or a boost when helping people to adjust to a new levodopa dose, she said, and there is some "really good evidence" for deep brain stimulation. Another option is intestinal levodopa, which can smooth out motor fluctuations "in the right people at the right time".
"For all non-oral therapies, it's a good idea to have them in mind in advance. Explain to patients that they might be options in the future, and ask them their thoughts," Viv added.
Managing complex Parkinson's
Dr Sandy Thomson, Consultant Physician and Geriatrician, Salford Royal NHS Foundation Trust, shared his key tips and advice on managing people with complex Parkinson's disease.
"The complex phase is defined with the emergence of motor complications, such as sudden on/off switches and peak dose dyskinesia, and more complex and severe neuropsychiatric complications.
"But the non-motor problems are the issues that cause the most difficulty to manage," he said.
Things to look out for include weight loss, which should be monitored at every visit, and bladder and bowel problems.
"The trick to bowel management is regular laxative treatment and good dietary habits. I also emphasise to the patients the way in which having a good regular bowel habit will also optimise the absorption of medication," said Sandy.
Overactive bladder is a common problem, and Sandy suggested recommending non-pharmacological interventions. These might include avoiding caffeine and drinks containing citric acids
In terms of falls, teams should see "near misses" as red flags. "If they're already having problems with postural instability, and they've almost fallen but not quite got there, that's the time to involve your therapists," said Sandy.
If falls are already happening, teams should "think broadly about the aetiology of the falls, and the interventions you can undertake to try to reduce those", he added.
Osteoporosis and fracture risk are additional considerations. Sandy's centre uses the FRAX screening tool, and follows NOC guidance on whether more specific investigations, such as DEXA scanning, or treatment with oral calcium and vitamin D or bisphosphonates is needed.
Advance care planning is a careful balance and should be carried out to a backdrop of a trusting relationship between HCP and the patient and care giver.
"It is not just about resuscitation status and preferred place of death. It's about other decisions such as nutrition and hydration, and tube feeding and related problems in the complex phase of the illness, and it is about deciding when to admit or not admit to hospital," said Sandy.
He also reminded HCPs to be mindful of cultural and religious sensitivities around advanced care planning, celling of care, and end of life decisions, and that advanced care plans should be kept under review. "Things may change," he said.
References:
Wilmington Healthcare. Parkinson's Disease: The Impact of Covid-19. (2020). https://wilmingtonhealthcare.c...
The Health Foundation. A descriptive analysis of health care use by high cost, high need patients in England. (2019). https://www.health.org.uk/publications/a-descriptive-analysis-of-health-care-use-by-high-cost-high-need-patients-in-england
Parkinson's UK. Excellence Network data dashboards. (2022). https://www.parkinsons.org.uk/...
Our sponsor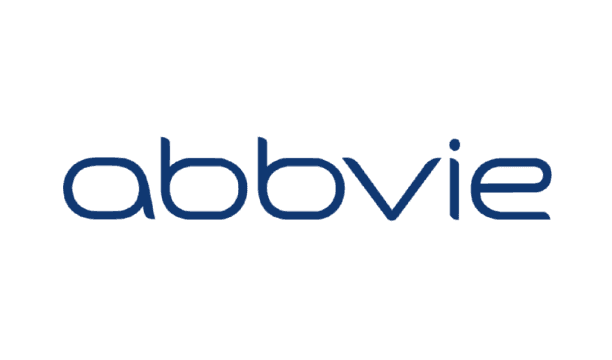 When the going gets tough – challenges in the management of complex Parkinson's webinar has been designed and delivered by the Parkinson's Academy and sponsored by AbbVie Ltd; the sponsor has had no input into the educational content or organisation of the session.
'The things you can't get from the books'
Parkinson's Academy, our original and longest running Academy, houses 20 years of inspirational projects, resources, and evidence for improving outcomes for people with Parkinson's. Led by co-founder and educational director Dr Peter Fletcher, the Academy has a truly collegiate feel and prides itself on delivering 'the things you can't get from books' - a practical learning model which inspires all Neurology Academy courses.