MS Service Provision in the UK: Raising the Bar
Patients as partners – Raising the Bar workstream
---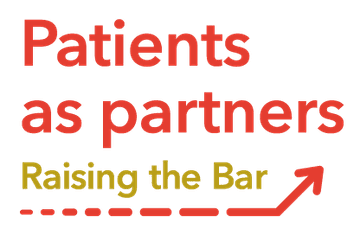 Background
From 'empowerment' in 2018 to 'equal partnership' in 2019, the necessity to put people with MS in the driving seat of their services and support has been a clearly agreed means of 'raising the bar' for MS.
Variance in healthcare services for MS is prevalent across the UK and beyond. At a time of unprecedented disruption to health services, there has never been a more pressing need for a digital, community-driven health solution to empower those newly-diagnosed with MS to learn about their condition, and the key role they can take in proactively managing it.
Introducing MS 101: a peer-delivered video MSer engagement programme for people newly diagnosed with Relapsing MS and those living with Advanced MS.
MS 101 is a collaborative workstream between Shift.ms, the charity and online community for MSers, and a new not-for-profit social enterprise LivedHealth. LivedHealth was established by the co-founders of Shift.ms to develop and scale their successful format of patient and public engagement. LivedHealth manages, produces and hosts the content, and Shift.ms promotes it, driving engagement and opportunities for collaboration.
What the workstream is doing
MS 101 features MSers, trained as Reporters, leading informative and educational conversations with specialist MS healthcare professionals. MS 101 provides wide-ranging video learning modules, delivering an introduction and practical guidance into the multifaceted areas of living with MS.
The workstream complements existing healthcare resources and services, lending additional support to MSers between their clinical appointments.
MS 101 aims to increase the number of activated and engaged MSers across the UK. The workstream will enable recently diagnosed MSers to integrate effective self-management and self-monitoring into their daily lives, supporting them to make positive lifestyle changes and optimise their engagement with health services.
How can I get involved?
MS teams and centres can play an important role in referring MS patients to MS 101 content. LivedHealth and Shift.ms will provide an accessible way for you to signpost the programme to your colleagues and MS patients in 2021.
Meet the MS 101 team