Efficacy of an Elective Period of In-Patient Rehabilitation for Patients Living with Parkinson's Disease & Frailty
---
By
Dr Sarah Mello, Consultant Geriatrician, Tallaght Univerity Hospital
---
Background
Frailty and Parkinson's disease (PD) are more common with increasing age and are associated with syndromes such as falls, immobility, cognitive dysfunction and incontinence. PD may directly cause or co-exist with and compound frailty. A coordinated, multidisciplinary approach to care has been shown to optimize outcomes in both of these conditions. This pilot study aims to examine the short-term effects of an elective two-week in-patient rehabilitation program on frail PD patients' function, mobility, and self-reported quality of life (QOL).
Methods
This prospective cohort study included all frail PD patients admitted for elective rehabilitation since the program's conception. Patients included must be able to mobilize independently with or without an aid, or with assistance of one person. They also must be cognitively able to participate in rehabilitation. Patients received consultant-led Comprehensive Geriatric Assessment and attended daily physiotherapy and occupational therapy sessions. Functional outcome and health related QOL measurements were collected on admission and discharge and compared using a paired t-test. Frailty was quantified by the Clinical Frailty Index.
Results
Twelve patients completed the program (33% male). The average age was 79 (range 70-87) and average clinical frailty score was 5.5 indicating mild to moderate frailty. Performance in activities of daily living (Barthel Index: 73 vs 82, p=0.0008), overall mobility (Elderly Mobility Scale: 12 vs 14, p=0.0007), gait speed (Timed Up and Go: 32 vs 27 seconds, p=0.02), and balance (Berg Balance Scale: 27 vs 35, p=0.0002) significantly improved from admission to discharge from the program. Health-related QOL also improved (EQ-5D: 44 vs 64, p=0.002).
Conclusion
Early data suggests that a short elective in-patient rehabilitation program has highly significant benefits for frail PD patients on mobility, performance of activities of daily living, and QOL. Longer term follow-up is required to assess sustainability of these improvements and cost-effectiveness of this intervention.
More Parkinson's Academy Falls & bone health Projects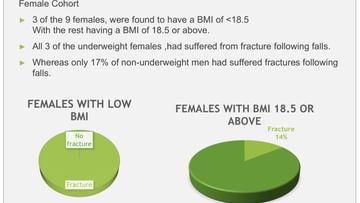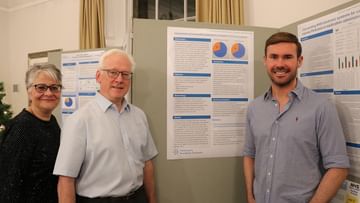 'The things you can't get from the books'
Parkinson's Academy, our original and longest running Academy, houses 20 years of inspirational projects, resources, and evidence for improving outcomes for people with Parkinson's. Led by co-founder and educational director Dr Peter Fletcher, the Academy has a truly collegiate feel and prides itself on delivering 'the things you can't get from books' - a practical learning model which inspires all Neurology Academy courses.