Managing Bone health in Parkinson's
---
By
Gill Carter, Parkinson's Specialist Nurse, University Hospitals of North Midlands NHS Trust
---
The Community Specialist Parkinson's Nurse role was created to support patients in the community who were unable to attend clinic due to their deteriorating health and therefore missing out on specialist Parkinson's input.
Initially funded by PDUK.
The caseload is therefore predominantly those who have had Parkinson's for some years. It includes PwP living in Nursing and Residential homes as well as those living at home with care packages or family support.
This is not a digital service and my records are all paper notes.
I looked at a random cohort of home-based patient's notes and prescriptions and listed those on Vitamin D and those who were not.
Of 109 sets of notes I reviewed 88/109 (80.7%) were not taking Vitamin D or any bone protection medication.
21/109 (19.2%) were taking Vitamin D or bone protection medication.
I have subsequently completed the online course Parkinson's: Managing Bone Health and Fracture Risk produced by the UK Parkinson's Excellence Network.
My intention now will be to be more pro active in discussing fracture risk with PwP and asking for Vitamin D supplementation.
In terms of further projects, my colleague from the DGH is a neuro physio and coming on this course who I hope will look further into those admitted with # and Parkinson's and see who is on Vitamin D which may correlate with my findings. We may then have further evidence to approach the CCG regarding prescribing of Vitamin D, benefits and cost effectiveness.
More Parkinson's Academy Falls & bone health Projects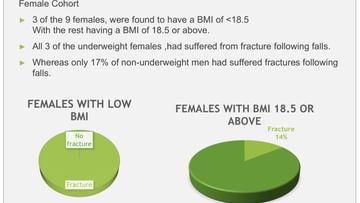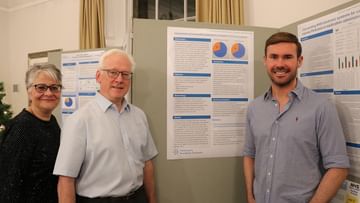 'The things you can't get from the books'
Parkinson's Academy, our original and longest running Academy, houses 20 years of inspirational projects, resources, and evidence for improving outcomes for people with Parkinson's. Led by co-founder and educational director Dr Peter Fletcher, the Academy has a truly collegiate feel and prides itself on delivering 'the things you can't get from books' - a practical learning model which inspires all Neurology Academy courses.