Caring for Women Across the Reproductive Lifespan: Riley Bove, MD
Event reports
---
---
The Consortium of Multiple Sclerosis Centers (CMSC) Virtual Annual Meeting took place between Tuesday 26th and Friday 29th May 2020. The packed programme was available to attend online, and several of MS Academy faculty, and MS specialist nurses associated with the Academy, attended the sessions.
They have each produced a short overview of the sessions they attended. These write ups are intended to be pithy summaries for those who were unable to attend and wish to understand the core points quickly.
Questions answered
Report by Sarah White, MS Clinical Nurse Specialist at St George's University Hospitals in South West London.
Aims of the session
Riley Bove divided her talk into three sections: adolescence and young adulthood, in order to address the following aims:
Pregnancy planning, and the menopause and beyond.Considerations when counselling women with MS in family planning
Impact of pregnancy on MS disease activity
Current evidence associated with disease modifying therapies (DMT) at all stages of reproduction
Strategies that support effective family planning communication and shared decision making in women with MS
Adolescence and young adulthood
Riley discussed how earlier puberty is a risk factor for MS and can indicate an earlier onset of MS symptoms, highlighting that we see the female to male ratio of developing MS favour females after puberty. The reasons for this are unknown, but some postulate that sexual maturity triggers inflammatory events.
Many women report they have menstrual fluctuations in their MS symptoms but there have only been a few small studies that have supported this anecdotal evidence. The mechanisms causing these fluctuations may be multiple, although cycling body temperature is a likely element. Riley suggested that giving continuous oral contraceptives for a period of three months may help to stabilise symptoms.
She noted that, when considering family planning, methods that rely on behaviour such as taking a daily pill are more susceptible to human error than long-acting contraceptives such as an intrauterine device. She recommended considering these in the adolescence population who may not have established reliable behaviours.
Pregnancy planning
Riley went on to look at pregnancy and MS. In the majority of cases, women with MS can safely choose to become pregnant, give birth and breastfeed. Riley was clear that there is no evidence that childbearing has any impact on long term disease progression or evidence of a connection between MS and risks such as foetal malformation and stillbirth. During the pregnancy she advocates communication between the MS and obstetric team to optimise care.
It can take some time for the menstrual cycle to normalise in any woman using oral contraceptives and thus for ovulation to return to normal. Riley recommends stopping oral contraceptives and using a barrier method of contraception whilst waiting for the menstrual cycle to normalise before stopping their DMT in order to try and conceive. This lessens the time women are trying to conceive without DMT protection.
Riley shared that the benefit of using an injectable DMT through pregnancy to reduce relapses may outweigh the risk. As an alternative she suggested women who are at high risk of relapses could consider monthly doses of steroids until conception. She also suggested using a bridging therapy if the woman discontinues natalizumab or fingolimod due to the risk of rebound relapse.
She explained that whilst MRI is safe during pregnancy, gadolinium should be avoided. However, following pregnancy and during breastfeeding, gadolinium excretion into breastmilk is low and can therefore be used again.
It is important to remember that some symptoms, such as bladder function, fatigue and mood may be worse in pregnancy and postpartum, and will need careful management. It is well known that relapse rate reduces in pregnancy and increases in the first trimester after birth. Breastfeeding may reduce inflammatory activity postpartum and offer some protection, with one study finding that breastfeeding halved the likelihood of postpartum relapses (Pakpoor, 2012). The World Health Organisation recommends 6 months of exclusive breastfeeding due to benefits to both mother and infant.
Riley went on to say that in aggressive MS, considering resuming a DMT reasonably quickly following birth may be advisable. DMTs with larger molecules such as Interferon beta and Glatiramer acetate are not detectable in breastmilk and can be used whilst breastfeeding. Some studies have demonstrated monthly IV Methylprednisolone may be of benefit in reducing the chances of relapse. These could be used in mothers who delay DMT resumption to breastfeed or who are restarting a lower efficacy DMT.
Riley explained that people with MS often ask about their children's risk of MS. Her advice is to focus on the modifiable factors we are aware of in MS, such as ensuring adequate vitamin D, avoidance of smoking and obesity.
She also mentioned Covid-19 (3:28) and remarked on the unknowns regarding the virus and whether it can be passed to the foetus, or increase a risk of preterm babies. Once again, her message was to remain focussed on the evidence that we do have, and that during pregnancy, paying attention to co-morbidities such as hypertension, diabetes and obesity is essential.
Managing the menopause and beyond (4:32)
Menopause coincides with the median age of women living with MS and some studies have shown that the relapse rate decreases after the menopause. Many symptoms of MS and the menopause overlap such as fatigue, sexual function, mood and sleep. Riley advocated the importance of focussing on the opportunities women have in their later years, and on encouraging women to be healthy as they age. She advised a review of DMT management and an intensive focus on symptom management, whilst checking bone density and other co-morbidities. She noted that hormone therapy may be suitable for some women but that the benefits and risks need to be weighed up in each individual circumstance.
Conclusion
The key theme throughout the talk was optimising management of a woman's MS and individualising their care.
Riley closed by saying that there are many under-explored areas of research in MS and that, as evidence continues to change and amass, there is hope that we can continue to improve our understanding of how to optimise care.
Further information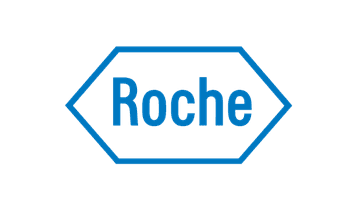 This activity has been sponsored by Roche Products Limited. Roche Products Limited has had no control over the educational content of this activity.
Related articles
Encouraging excellence, developing leaders, inspiring change
MS Academy was established five years ago and in that time has accomplished a huge amount. The six different levels of specialist MS training are dedicated to case-based learning and practical application of cutting edge research. Home to national programme Raising the Bar and the fantastic workstream content it is producing, this is an exciting Academy to belong to.