Double Dutch – Case presentation by Prof Bas Bloem
Event reports
---
---
Back in June the Parkinson's Academy hosted "Cutting Edge Science for Parkinson's Clinicians", an educational meeting sponsored by Bial Pharma. Now in its second year the meeting was a sell-out again and expectations were high. Chaired by Dr Peter Fletcher(Gloucestershire Hospitals NHS Foundation Trust), the meeting was designed to cater to the diverse needs and interests of its varied audience of neurologists, care of the elderly physicians, psychiatrists and Parkinson's nurses.
This year, the meeting's theme was to 'Question everything', to review what we already know, and to think about how clinical observations and cross-team collaborations can drive us forward. Each week we are posting an article to look at the meeting's speaker sessions in more detail.
Using a series of cases, Professor Bastiaan Bloem (Director, Parkinson Center, Nijmegen, The Netherlands) underscored the importance of clinical observation in his daily practice.
The first case was of a professional violinist whose tremor resulted in him retiring from his passion.1 Professor Bloem explained that this patient typically increased his medications so that he was able to attend clinic, and therefore performed the finger tapping test perfectly in clinic – leaving the treating team perplexed by his complaints. It was only on videotaping his performance that the problems could be heard; the musician would start off complex pieces of music perfectly, but then deteriorate. Professor Bloem used this case to exemplify some important points: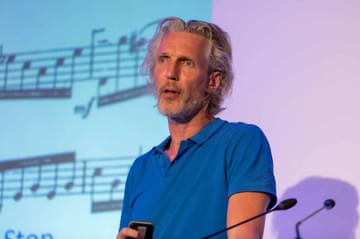 The finger tapping test is often unhelpful compared to careful observation
Observation doesn't have to be just visual
The team was able to build a treatment program that helped the patient achieve his individualised goals (to play again). This included the use of a wrist splint to help correct his hand position while playing, underscoring the effectiveness of employing a multidisciplinary team.
In the prelude to his next case, Professor Bloem went on to explain that dizziness is a frequent complaint of patients with PD. When a patient comes into the clinic with poor balance and dizziness many clinicians will often assume it's due to orthostatic hypotension. However, following an observation that one of his patients had a rotatory nystagmus, Professor Bloem decided to explore how many of his patients had benign paroxysmal positional vertigo (BPPV) caused by the patient keeping their head in one position. In a series of consecutive patients, about half reported dizziness and, of these, half had orthostatic hypotension, but some (about one in ten) had BPPV. This root cause is important to recognize because BPPV is easily treatable with a repositioning manoeuvre.
Professor Bloem also shared that, as simple observation of his patients plays such an important role in his clinical approach, he makes a point of going to the waiting room to meet and greet his patient and bring them to his office. Such 'waiting room' observations often overcome the problem of patients trying to present their 'best' selves to the clinician – they do not realise that they have already been (unobtrusively) observed. Indeed, one can often observe patients practising their finger tapping test!
If the patient sits with one hand hiding in their pocket, he suggests that the clinician may want to spend time exploring how troublesome the patient finds their tremor and/or dyskinesias. If they are nodding off or asleep, the clinician may want to explore if they have any nocturnal sleep issues, or probe for excessive daytime somnolence – especially if they are on dopamine agonists. Also, when the patient is called, do they get up out of their chair slowly? Or do they rise rapidly and then fall back into the chair? If the patient shows the latter 'rocket sign', it may indicate progressive supranuclear palsy (PSP). Of course, waiting room observations should never replace thorough history taking and neurological examination. However, getting a head start on the patient's illness may allow more time in the appointment to identify the reasons for referral, to carefully evaluate the patient's priorities, and to discuss the nature and impact of the patient's symptoms as well as their management.2
References:
Bloem BR, Pfeijffer IL, Krack P. Art for better health and wellbeing. BMJ 2018;363:k5353.
Araujo R, van de Warrenburg B, Lang A, Lees A, Bloem B. The Waiting Room: neurological observations made outside the movement disorder specialist's consulting office. Pract Neurol 2019.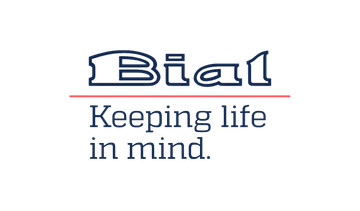 This meeting was designed and delivered by the Parkinson's Academy and sponsored by Bial Pharma. The sponsor has had no input into the educational content or organisation of this meeting.
Related articles
'The things you can't get from the books'
Parkinson's Academy, our original and longest running Academy, houses 20 years of inspirational projects, resources, and evidence for improving outcomes for people with Parkinson's. Led by co-founder and educational director Dr Peter Fletcher, the Academy has a truly collegiate feel and prides itself on delivering 'the things you can't get from books' - a practical learning model which inspires all Neurology Academy courses.