How can we target the disease mechanisms in Parkinson's disease?
Event reports
---
---
Back in June the Parkinson's Academy hosted "Cutting Edge Science for Parkinson's Clinicians", an educational meeting sponsored by Bial Pharma. Now in its second year the meeting was a sell-out again and expectations were high. Chaired by Dr Peter Fletcher(Gloucestershire Hospitals NHS Foundation Trust), the meeting was designed to cater to the diverse needs and interests of its varied audience of neurologists, care of the elderly physicians, psychiatrists and Parkinson's nurses.
This year, the meeting's theme was to 'Question everything', to review what we already know, and to think about how clinical observations and cross-team collaborations can drive us forward. Each week we are posting an article to look at the meeting's speaker sessions in more detail.
"There is currently a great deal of research being conducted on Parkinson's disease. The Cure Parkinson's Trust is involved in 17 trials and patients are desperate for information"
..stated Dr Simon Stott of The Cure Parkinson's Trust. PD is a multifactorial disease, where both genetic and environmental factors are involved, and this provides a smorgasbord of mechanisms which can be tested for their efficacy. Current methods being used to target disease mechanisms in PD include: immunotherapy, immunomodulation, boosting autophagy, LRRK2 inhibition, GLP1 agonists, supporting mitochondria, neurotrophic factors and cell replacement therapy.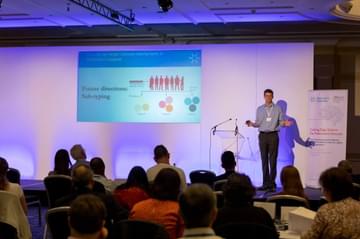 Immunotherapy approaches are based on the idea that prion-like behaviour of α-synuclein is a key component in Parkinson's disease pathogenesis and that neuron-to-neuron transfer is a crucial event that is essential for Lewy pathology to spread from one brain region to another.1 Immunotherapy in PD attempts to use immune cells, and specifically the antibodies they generate, to target misfolded alpha-synuclein to inactivate it. Ongoing immunotherapy-based studies include Phase II clinical trials of the antibodies prasinezumab and BIIB054, as well the 'Affitopes' PD01A and PD03A (short synthetic peptides of altered amino acid sequences) which are designed to prompt the immune system into generating specific antibodies to alpha-synuclein and prevent aggregation. Immunomodulation offers another way of targeting PD mechanisms, and sargramostim (a recombinant granulocyte macrophage colony-stimulating factor) has been trialled in a small group (n=20) of patients with PD.2 However, while UPDRS Part III scores in the sargramostim group showed modest improvement after 6 and 8 weeks of treatment when compared with placebo, all patients developed antibodies and so a reformulation is needed to move forward.
Recognition of genetic risk factors for PD opens the door for therapies targeted to PD subtypes. Examples include autosomal dominant mutations in the LRRK2 gene and the enzyme glucocerebrosidase, which is reduced in patients with mutations in the GBA gene. Trials of LRRK-2 inhibitors, and differing approaches to GBA, are underway. GBA approaches include an AAV9-based gene therapy and treatment with Ambroxol, a drug already licensed for lung surfactant deficiency.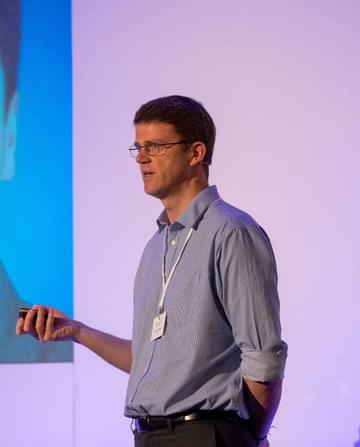 The repurposing of available drugs is an attractive strategy, and Dr Stott reviewed ongoing work with glucagon-like peptide 1 (GLP-1) receptor agonists that are licensed for the treatment of type 2 diabetes, but also have neuroprotective properties across the whole range of animal models of PD, including two alpha-synuclein models. He noted that, based on the success of the previous Phase II trial of exenatide,3 there are plans for a Phase III trial, as well as growing interest in exploring other drugs in this class for their potential disease-modifying properties. Briefly touching on the topic of neuroregeneration, Dr Stott noted there is renewed interest in this field and it is again attracting investment. Attention had previously moved away from this approach in the face of famously failed trials, but new protocols for embryonic stem cells and induced pluripotent stem (iPS) cells are now advanced enough to be interesting.
When asked about the future of PD research, Dr Stott predicted a field which understands PD as a syndrome encompassing patients with varied aetiologies. Work done in understanding how observation of patient symptoms in the prodrome helps subtype PD, and opens the door to developing tailored 'precision' medicine.4 Closing his presentation, Dr Stott advocated taking the approach of "positive realism" when discussing the myriad of opportunities being investigated for PD. It is important to manage expectations, while still imparting a sense of hope. Over 10% of all the Parkinson's research ever attempted has been done in the past 18 months, and there has never been such a breadth of different approaches being tested. It is a very exciting time for Parkinson research.
References
Brundin P, Melki R. Prying into the Prion Hypothesis for Parkinson's Disease. J Neurosci 2017;37(41):9808-9818.
Gendelman HE, Zhang Y, Santamaria P, et al. Evaluation of the safety and immunomodulatory effects of sargramostim in a randomized, double-blind phase 1 clinical Parkinson's disease trial. NPJ Parkinsons Dis 2017;3:10.
Athauda D, Maclagan K, Skene SS, et al. Exenatide once weekly versus placebo in Parkinson's disease: a randomised, double-blind, placebo-controlled trial. Lancet 2017;390(10103):1664-1675.
Titova N, Chaudhuri KR. Personalized medicine in Parkinson's disease: Time to be precise. Mov Disord 2017;32(8):1147-1154.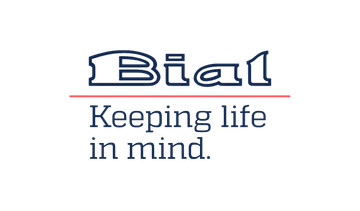 This meeting was designed and delivered by the Parkinson's Academy and sponsored by Bial Pharma. The sponsor has had no input into the educational content or organisation of this meeting.
Related articles
'The things you can't get from the books'
Parkinson's Academy, our original and longest running Academy, houses 20 years of inspirational projects, resources, and evidence for improving outcomes for people with Parkinson's. Led by co-founder and educational director Dr Peter Fletcher, the Academy has a truly collegiate feel and prides itself on delivering 'the things you can't get from books' - a practical learning model which inspires all Neurology Academy courses.