Non-pharmacological therapies: An evidence free zone?
Event reports
---
---
Back in June the Parkinson's Academy hosted "Cutting Edge Science for Parkinson's Clinicians", an educational meeting sponsored by Bial Pharma. Now in its second year the meeting was a sell-out again and expectations were high. Chaired by Dr Peter Fletcher(Gloucestershire Hospitals NHS Foundation Trust), the meeting was designed to cater to the diverse needs and interests of its varied audience of neurologists, care of the elderly physicians, psychiatrists and Parkinson's nurses.
This year, the meeting's theme was to 'Question everything', to review what we already know, and to think about how clinical observations and cross-team collaborations can drive us forward. Each week we are posting an article to look at the meeting's speaker sessions in more detail.
Current medical management is only partially effective in controlling the symptoms and signs of Parkinson's disease (PD). Medication mainly targets impairments related to dopaminergic lesions and is, therefore, not effective for symptoms that are largely related to non-dopaminergic lesions, such as impaired balance or dementia. Consequently, even with optimal medic medical management, many patients face considerable problems with daily activities. However, in the last decade, there has been an explosion of interest in non-pharmacological therapies for PD and there is accumulating evidence supporting the effectiveness of various types of non-pharmacological interventions on both motor and non-motor symptoms.1 The effectiveness of aerobic training, gait training, and balance training has been established, and there is now Level II evidence for occupational therapy in PD.2 However, many questions remain unanswered. A key problem is that compared with traditional pharmacological studies, studying non-pharmacological treatments comes with a new set of challenges. The complexity of many interventions, combined with the need for a personalized treatment, complicates the choice for a primary outcome. To tackle this, Professor Bastiaan Bloem (Director, Parkinson Center, Nijmegen, The Netherlands) suggested that personalized, patient centred measures such as the Canadian Occupational Performance Measure (COPM) or Goal Attainment Scaling, as currently used in rehabilitation medicine, may provide a way forward.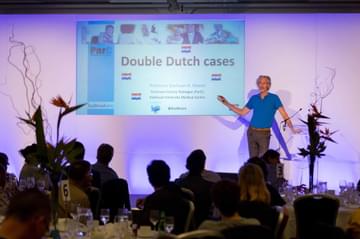 "The time invested in working with the patient, will pay its dividends in the long term" advised Professor Bloem.
While the importance of the multidisciplinary team (MDT) in the management of PD is something often banded about in many presentations, they generally refer to a movement disorders neurologist, together with a PD nurse specialist and perhaps some physical or occupational therapy. However, the definition of the MDT should be expanded to reflect the idea of PD as a multi-system disease. For example, dependent on need, relevant clinicians should include those from vascular medicine, gastroenterologist, pulmonologist, neuro-ophthalmologist, urologist, geriatrician/elderly care physician, palliative care specialist, sex therapists and the dentist.3
Another problem is the age-old chicken and egg question of whether clinical evidence or implementation should come first. Professor Bloem argued that, to date, some of the larger studies clearly show that it is not possible to obtain robust evidence for non-medical interventions such as physiotherapy or nursing when only inexperienced professionals (i.e. neurologists or non-specialist therapists), who cannot deliver the intervention properly, are available.4 Investigators need to have experience in how much therapy to give, as well as how to keep patients motivated with the therapy. To this end, the building of networks such as the Dutch ParkinsonNet is useful – not only for improving multidisciplinary care, but also for providing the integrated framework necessary for clinical trials of complex and heterogenous therapies.2, 5 Sites considering such work should also consider the logistics and commitment needed for physical therapies. For example, many patients do not like, or are unable to travelling to a hospital for rehabilitation. Telemedicine may offer one solution to this issue, and studies are already underway testing the effectiveness of telemedicine in speech and language therapy.
Finally, while many therapists will have their favourite tricks of the trade, Professor Bloem noted that there are often several ways to tackle a similar issue. For example, many patients with PD use cueing systems to overcome gait issues which can range from walking while rhythmically bouncing a ball to stepping over an inverted cane.6Professor Bloem advocated having a good overall understanding of all the various strategies so that clinicians and therapists can help a patient find the one that works for them.

References
Bloem BR, de Vries NM, Ebersbach G. Nonpharmacological treatments for patients with Parkinson's disease. Mov Disord 2015;30(11):1504-1520.
Sturkenboom IH, Graff MJ, Hendriks JC, et al. Efficacy of occupational therapy for patients with Parkinson's disease: a randomised controlled trial. Lancet Neurol 2014;13(6):557-566.
Radder DLM, de Vries NM, Riksen NP, et al. Multidisciplinary care for people with Parkinson's disease: the new kids on the block! Expert Rev Neurother 2019;19(2):145-157.
Bloem BR, Munneke M. Evidence or clinical implementation: which should come first? Lancet Neurol 2014;13(7):649.
Nijkrake MJ, Keus SH, Overeem S, et al. The ParkinsonNet concept: development, implementation and initial experience. Mov Disord 2010;25(7):823-829.
Nonnekes J, Ruzicka E, Nieuwboer A, Hallett M, Fasano A, Bloem BR. Compensation Strategies for Gait Impairments in Parkinson Disease: A Review. JAMA Neurol 2019.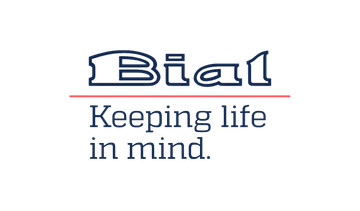 This meeting was designed and delivered by the Parkinson's Academy and sponsored by Bial Pharma. The sponsor has had no input into the educational content or organisation of this meeting.
Related articles
'The things you can't get from the books'
Parkinson's Academy, our original and longest running Academy, houses 20 years of inspirational projects, resources, and evidence for improving outcomes for people with Parkinson's. Led by co-founder and educational director Dr Peter Fletcher, the Academy has a truly collegiate feel and prides itself on delivering 'the things you can't get from books' - a practical learning model which inspires all Neurology Academy courses.