Prof Iracema Leroi
News
---
---
As part of our Parkinson's Academy twenty-year celebration, we are highlighting a handful of healthcare professionals who have been on a journey with the Academy over the years, from those involved in the early years through to more recent delegates-turned-speakers. Each individual has contributed so much to the Academy, and found benefits from its education and community in turn.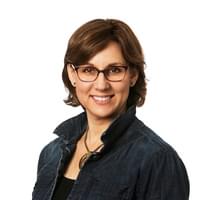 Associate professor of geriatric psychiatry, Trinity College Dublin & Faculty, GBHI
Ira came on a Parkinson's MasterClass as an old age psychiatrist at a time where it was rare to see a delegate in attendance who was not either a geriatrician or a neurologist.

Appreciating the style and format of the educational course and noticing a gap in similar education for dementia, she worked with Neurology Academy to establish Dementia Academy which launched in 2016.

In the six years since then, Ira has worked tirelessly to improve dementia education across the globe, leading the development of, or forming core faculty for UK based Alzheimer's MasterClass and Lewy body Academy, and globally, the International Dementia Academy Bangladesh (IDAB) and International Dementia Academy South Asia (IDASA).

Until recently, pharmaceutical support of education in this area was limited, so Ira developed links with the voluntary sector to ensure its availability, including with the charity she recently created herself: Lewy Body Ireland.

She has spearheaded a number of national service improvement projects such as the Dementia interactive care pathway toolkit and the Brain health clinic blueprint. With her professional practice now based in Ireland, she has begun to forge additional links beyond the UK bringing expert Irish faculty and speakers onboard and supporting links with the Global Brain Health Institute. Following the success of the MasterClasses for Bangladesh and South Asia, Ira is now looking to translate this learning into a Dementia MasterClass for an African audience.

Prof Iracema Leroi discussing the importance of education on an international scale, and particularly why clinically-led educational support around dementia is essential for developing countries.
Related articles
'The things you can't get from the books'
Parkinson's Academy, our original and longest running Academy, houses 20 years of inspirational projects, resources, and evidence for improving outcomes for people with Parkinson's. Led by co-founder and educational director Dr Peter Fletcher, the Academy has a truly collegiate feel and prides itself on delivering 'the things you can't get from books' - a practical learning model which inspires all Neurology Academy courses.