Event
Managing delirium in Parkinson's
---
09 Dec 2022

•

15:00 - 16:30
---
Please note that all session and slide content are the views of the Speakers, not the Parkinson's Academy. The content of the recording is the speaker's personal opinion at the time of recording. Due to the ever changing situation, advice given at the time of recording is subject to change.
Join Dr Alistair Mackett as he discusses managing delirium in Parkinson's. In this session delegates will gain a greater understanding of what is delirium, how this relates to Parkinson's Disease and the treatment options available.

Presentation slides - Dr Alistair Mackett
Presentation slides - Jacqueline Young
Summary
Delirium is common and associated with worse outcomes, yet there is a real lack of evidence on the syndrome, making management challenging.

For people with Parkinson's disease (PD) being admitted to hospital, delirium is associated with increased length of stay, worsening motor symptoms and falls, increased cognitive decline, and higher mortality, said Dr Alistair Mackett, consultant geriatrician at Addenbrooke's Hospital, Cambridge.
"In my experience, delirium is much more severe and long lasting in PD than it is in those who do not have PD. Sometimes, it is so severe the person can be mislabelled as being end of life," he went on, adding that almost all people with PD will develop the syndrome at some point.
Defining delirium
Alistair said it was important to understand the distinction between delirium and acute encephalopathy. "When we talk about delirium, it is a syndrome defined by the clinical characteristics we may see listed in the DSM-5 criteria or ICD-11. Acute encephalopathy is the underlying process that may cause delirium and refers to the rapidly developing, pathological process."
Summarising the DSM-5 criteria, he said delirium was a disturbance in attention and awareness that developed over a short period of time. It constitutes a change from baseline, fluctuates, and cannot be explained by pre-existing, established, or evolving neurocognitive disorder.
Predisposing factors include older age, cognitive impairment, frailty, and co-morbidities, all of which are common in people with PD. Events that can trigger delirium include acute medical illness, trauma, surgery, and medication changes.
Recognising and treating delirium
The most common tools used to recognise delirium in the NHS are the Four As test (4AT) and the Confusion Assessment Method (CAM). In terms of areas of focus and performance, they are "pretty similar", though the 4AT is more widely used as it is quicker and does not require any specialist training.
In terms of the pharmacological management of delirium, there is a limited evidence base.
The clinical consensus points to a medication review, with a view to withdrawing agents that have the least motor benefit and the highest delirium risk, as the first step. "We could debate the order you might do things in, but you could get rid of the anticholinergics, amantadine, etc. We try to leave people on simple regimes, usually with levodopa," said Alistair.
He went onto say that there were "no high-quality studies" regarding the use of benzodiazepines in delirium, despite lorazepam being recommended as first line for people with dementia, Lewy bodies, or PD in many local guidelines.
A handful of studies have suggested that rivastigmine could have some effect, though these were conducted in small numbers and were not in PD. A Cochrane Review of 15 patients found the agent did not reduce duration of delirium or improve mortality or agitation in a non-ICU population. There is also some evidence to suggest rivastigmine could worsen outcomes in an ICU setting. "The jury is still out on rivastigmine," said Alistair.
Moving on to antipsychotics, he said that clozapine is the most well studied in PD psychosis. However, its high monitoring requirements and risk of agranulocytosis "probably make it unsuitable". Many other agents in this class, such as risperidone and olanzapine, can worsen motor symptoms, and there is "mixed data" on the efficacy of quetiapine in PD psychosis.
Conclusion
Despite the frequency of the syndrome and its association with adverse outcomes, there is a "real lack of evidence around delirium in general, but particularly so in PD".
"We do not really understand the pathophysiology of delirium; we do not really understand the trajectory of delirium PD. And here is a real paucity of high-quality evidence on the pharmacological management of delirium in PD," said Alistair, adding that well-designed clinical trials were needed.
References:
Youn, Y. C., Shin, H.-W., Choi, B.-S., Kim, S., Lee, J.-Y., and Ha, Y.-C. (2017) Rivastigmine patch reduces the incidence of postoperative delirium in older patients with cognitive impairment. Int J Geriatr Psychiatry, 32: 1079– 1084. doi: 10.1002/gps.4569.

Dautzenberg, P.L.J., Mulder, L.J., Olde Rikkert, M.G.M., Wouters, C.J. and Loonen, A.J.M. (2004), Delirium in elderly hospitalised patients: protective effects of chronic rivastigmine usage. Int. J. Geriat. Psychiatry, 19: 641-644. https://doi.org/10.1002/gps.11...

Lonergan E, Luxenberg J, Areosa Sastre A: Benzodiazepines for delirium. Cochrane Database Syst Rev 2009; CD006379.

Dautzenberg, P.L., Mulder, L.J., Olde Rikkert, M.G., Wouters, C.J. and Loonen, A.J., 2004. Adding rivastigmine to antipsychotics in the treatment of a chronic delirium. Age and ageing, 33(5), pp.516-521

Pollak P, Tison F, Rascol O, Destée A, Péré JJ, Senard JM, Durif F, Bourdeix I. Clozapine in drug induced psychosis in Parkinson's disease: a randomised, placebo controlled study with open follow up. J Neurol Neurosurg Psychiatry. 2004 May;75(5):689-95. doi: 10.1136/jnnp.2003.029868. PMID: 15090561; PMCID: PMC1763590.
---
Our sponsor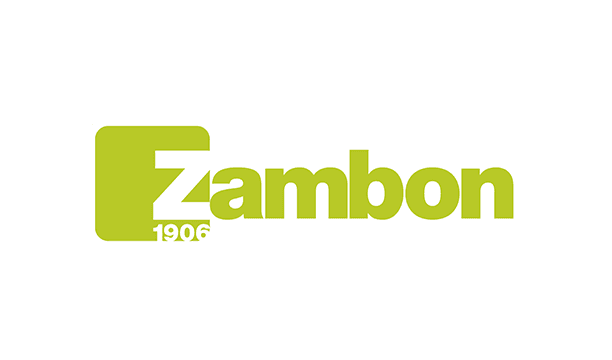 This webinar has received sponsorship from Zambon UK Ltd. The sponsor has had no input into the educational content or organisation of the session.
CPD accreditation
'Managing delirium in Parkinson's' has been approved by the Federation of the Royal Colleges of Physicians of the United Kingdom for 1 category 1 (external) CPD credit(s).
'The things you can't get from the books'
Parkinson's Academy, our original and longest running Academy, houses 20 years of inspirational projects, resources, and evidence for improving outcomes for people with Parkinson's. Led by co-founder and educational director Dr Peter Fletcher, the Academy has a truly collegiate feel and prides itself on delivering 'the things you can't get from books' - a practical learning model which inspires all Neurology Academy courses.