Event
The Cure Parkinson's Webinar
---
04 Jul 2022

•

12:00 - 13:00
Please note: There is restricted access to the live webinars. Access to the live webinars is for health professionals working in Parkinson's services and a limited number of PD charity representatives and pharmaceutical representatives. If you are not granted access to the live webinar, you will be able to review the footage, which will be posted on our website shortly after the webinar has been conducted.
Parkinson's Academy will host a live webinar on Monday, 4 July at 12:00 BST. You are invited to watch the webinar from your computer, tablet or phone. We will be live for 1 hour via Zoom.

Cure Parkinson's is an international funder of research (both preclinical and clinical) focused on disease modification for Parkinson's. In this webinar session, we will explore the charity's flagship clinical trials program, called the international Linked Clinical Trials initiative.
This decade-long project involves a committee of 20 leading Parkinson's experts who gather annually for a two day meeting tasked with prioritising agents that have exhibited evidence for disease modification in Parkinson's.
We will go through the history and process of the initiative, and discuss some examples of drugs that have been taken into clinical trials.
Objectives of the webinar:
A better understanding of the requirements for repurposing agents for Parkinson's
Gaps in our knowledge - both scientific and regulatory
An overview of the clinical trials landscape for agents focused on disease modification in Parkinson's
CPD accreditation
We will apply for CPD accreditation from the Royal College of Physicians for 'The Cure Parkinson's Webinar'.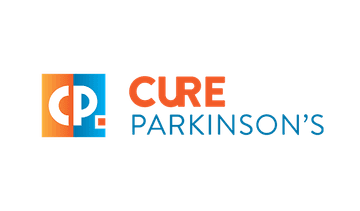 This event is free to attend. The current event partner is listed on this page. In the interest of Neurology Academy and our partners' legitimate business interests, we make available your name, job title and workplace to our partner. It allows us to attract the most appropriate sponsors, delegates and speakers for the events and to facilitate potential collaboration and communication between you and the partners; and allows us to offer other relevant events and services to the healthcare and life science industries. You can ask us not to share your your name, job title and workplace by emailing info@neurologyacademy.org. We respect the privacy of every person for whom we have personal data. The group privacy and cookies policy can be viewed here.
'The things you can't get from the books'
Parkinson's Academy, our original and longest running Academy, houses 20 years of inspirational projects, resources, and evidence for improving outcomes for people with Parkinson's. Led by co-founder and educational director Dr Peter Fletcher, the Academy has a truly collegiate feel and prides itself on delivering 'the things you can't get from books' - a practical learning model which inspires all Neurology Academy courses.