Dr Neil Archibald
News
---
---
As part of our Parkinson's Academy twenty-year celebration, we are highlighting a handful of healthcare professionals who have been on a journey with the Academy over the years, from those involved in the early years through to more recent delegates-turned-speakers. Each individual has contributed so much to the Academy, and found benefits from its education and community in turn.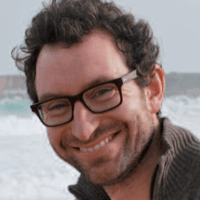 Clinical director for neurology and stroke and consultant neurologist, South Tees Hospitals NHS Foundation Trust
Archie, as he prefers to be called, has been involved with the Academy for a significant part of its two decades. A faculty member for more that nine years, he first encountered the Academy four years prior to that, early in his career,

'As a delegate, I found it extremely helpful in building up my confidence in Parkinson's, but also in taking that next step, developing a service.'

The collaborative service across neurology and mental health that Archie went on to develop for Parkinson's has been award winning, and provided a model of excellence which others have been able to learn from. Often leading the MasterClass sessions on service development, he has shared his learning from setting up his service openly. He later adapted the model for MS in 2019 after Archie attended an MS Academy MasterClass.

He cites his time on the faculty as having given opportunity to develop his role as a communicator and teacher, and after almost a decade of regularly speaking across various events and MasterClasses for Parkinson's, for which he is consistently praised, his role as an educator has extended beyond the Academy.

Now the clinical director for neurology and stroke in his area, he developed the Teesneuro website and associated podcast in 2020 with two colleagues in order to improve neurology education for 'anyone with an interest in the ways in which neurological conditions affect people.'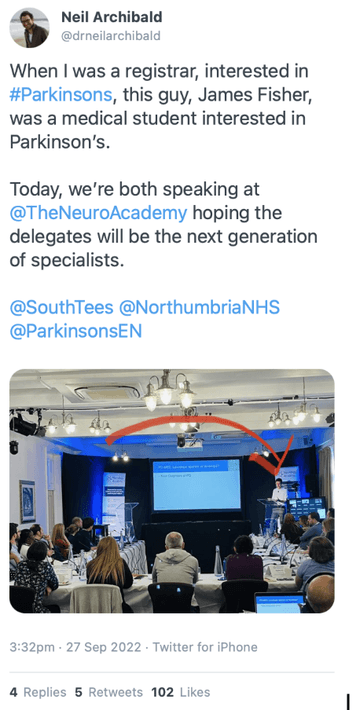 'The things you can't get from the books'
Parkinson's Academy, our original and longest running Academy, houses 20 years of inspirational projects, resources, and evidence for improving outcomes for people with Parkinson's. Led by co-founder and educational director Dr Peter Fletcher, the Academy has a truly collegiate feel and prides itself on delivering 'the things you can't get from books' - a practical learning model which inspires all Neurology Academy courses.