Dr Robin Fackrell
News
---
---
As part of our Parkinson's Academy twenty-year celebration, we are highlighting a handful of healthcare professionals who have been on a journey with the Academy over the years, from those involved in the early years through to more recent delegates-turned-speakers. Each individual has contributed so much to the Academy, and found benefits from its education and community in turn.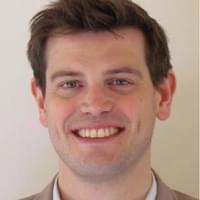 Consultant physician & specialist in Parkinson's disease & related disorders, Royal United Hospital, Bath
After being inspired by his mentor whilst training as a geriatrician, Robin attended a Parkinson's MasterClass to develop his expertise in Parkinson's and has been involved with the Academy ever since, as a speaker and as a faculty member.

His focus on the whole person is evident from the multidisciplinary 'holistic care team' he is part of, to the importance he places on a good diagnosis, the involvement of family carers, palliative care, and the 'hidden' non-motor symptoms of Parkinson's.

This focus shines through in the education he delivers too, from the final session of Cutting Edge Science this year where he used a series of complex cases to delve into the ethics of Parkinson's care, to recent webinars on symptom management.

Robin's work to improve experiences of individuals at a local level is balanced with improving systems and services at a national level too. he has been involved in updating the NICE guidance for Parkinson's, and projects with the Healthcare Foundation on safer clinical systems for people with Parkinson's and the Kings Fund on end of life decision-making.

Related articles
'The things you can't get from the books'
Parkinson's Academy, our original and longest running Academy, houses 20 years of inspirational projects, resources, and evidence for improving outcomes for people with Parkinson's. Led by co-founder and educational director Dr Peter Fletcher, the Academy has a truly collegiate feel and prides itself on delivering 'the things you can't get from books' - a practical learning model which inspires all Neurology Academy courses.