MS Resources
NHS Reset and Reform
---
'NHS Reset and Reform: A new direction for health and care in multiple sclerosis' is a brand new report assessing the current challenges facing multiple sclerosis (MS) services and presenting a roadmap to recovery.
The difficulties in MS services resulting from the coronavirus pandemic, compound those already apparent - overstretched, underfunded, inequitable services.
This report brings together the expert views of multiple stakeholders across the MS community to present a series of possible solutions to the current challenges.

'COVID has required us to stop and restart services. Why not restart them better?'
Dr Ian Pomeroy, Consultant Neurologist, The Walton Centre NHS Foundation Trust
Funded by Roche, the work was facilitated by Professor of Neurology and MS Academy's Academic Director Gavin Giovannoni, healthcare consultant Sue Thomas, and business improvement mentor Anthony Lawton.
As well as the report itself, you can listen to the views of some of our contributors as they share their thoughts, experiences and ideas around some of the challenges and solutions the report addresses.

NHS Reset and Reform: A new direction for health and care in multiple sclerosis
Download now
(MS-Academy-nhs-reset-reform-report-DIGITAL-FEB21.pdf)
03 Mar 2021
Posted in
News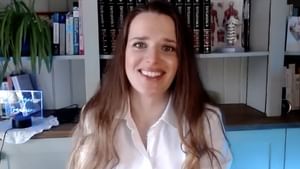 The OPTIMUM Care Pathway for MS in Cheshire and Merseyside
Download now
(Optimum-care-pathway-for-MS-meeting-report-Liverpool_March-2021.pdf)
Thanks to our sponsor, Roche

The 'Reset and Reform' report has been sponsored by Roche Products Limited. Roche Products Limited has had no control over the educational content of this publication