Incredible projects from MS Advanced 14 - and brilliant winners!
News
---
---
Our Advanced MS MasterClass met for module 2 yesterday, to continue their case-based learning and to present their intermodule projects.

Each delegate had submitted a poster of their locally-based project, which was available to view across the two-day course meeting to encourage shared learning and promote discussions around clinical experience, challenges faced, and solutions found.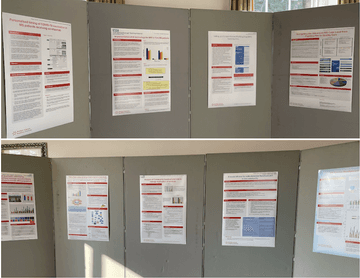 Sharing brilliant examples of quality improvement: the value of shared clinical experience
Three project finalists were chosen - all of whom were led by MS specialist nurses, an exciting first for our MasterClass projects - ahead of the course module. The project winner - voted for by delegates out of the three - was announced at dinner last night.

Our sincere congratulations go Ruth Stross, MS specialist nurse at Epsom and St Heliers, partnered with Dr Victoria Wallace, ST6-level neurologist at St George's in London, for their project to establish a pathway to screen for people experiencing cognitive impairment in MS and provide appropriate referral to neuropsychology. Their project set out the feasibility study for using a validated measurement tool, the Symbol Digit Modality Test (SDMT) from the Brief International Cognitive Assessment for Multiple Sclerosis (BICAMS), as part of clinical assessment at diagnosis, and then within routine clinic assessments thereafter to compare against baseline and monitor for change.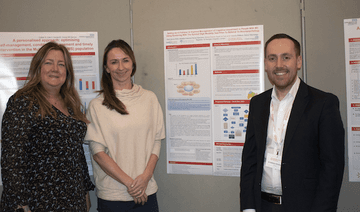 Huge congratulations also go to our runners up, Sinead Jordan and Sarah Roderick, both MS specialist nurses as well. Sinead's project addressed community-administered subcutaneous Natalizumab. She established a clinical model for administration in her local area using a satellite clinic overseen by an Advanced Nurse Practitioner. Her early results have found improved patient experience, reduced footfall in the main hospital, increased capacity in the hospital infusion unit and projected financial savings of £250,000 per annum for the NHS, based on 100 patients with MS transitioning out to satellite clinics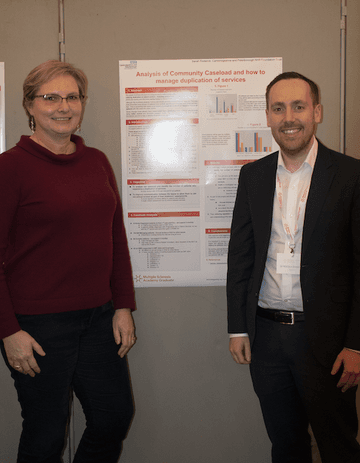 Sarah submitted an early element of a far larger service development project to streamline services and improve equity that she is leading on in Cambridgeshire - the analysis of community caseloads and managing duplication of services. This project looked at patients within just one caseload, and found examples of some patients having multiple appointments within a year whilst others had relatively few, suggesting inequity of access and potential to improve. This starting point begins a substantial body of work to improve service use and equity of access across MS services in Sarah's area.
You can find posters, presentations and written information about each of their projects, and those of the rest of the class, found online in our dedicated projects space.

There are a few last spaces available for our next MS Advanced MasterClass - register now to find energy and enthusiasm through the shared collective vision of healthcare professionals to improve the lives of people with multiple sclerosis across the UK.
Related articles
Encouraging excellence, developing leaders, inspiring change
MS Academy was established five years ago and in that time has accomplished a huge amount. The six different levels of specialist MS training are dedicated to case-based learning and practical application of cutting edge research. Home to national programme Raising the Bar and the fantastic workstream content it is producing, this is an exciting Academy to belong to.