Parkinson's, COVID, coping & front line care – PD Cutting Edge Science
Event reports
---
---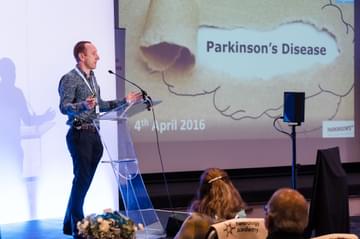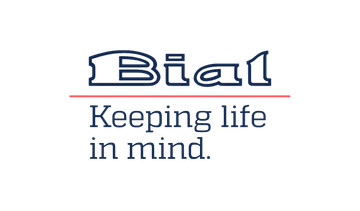 This meeting is designed and delivered by the Parkinson's Academy and sponsored by BIAL Pharma. The sponsor has had no input into the educational content of this meeting.
This session is part of a series of write-ups on Parkinson's Cutting Edge Science for Clinicians 4; the conference summary for which is here. The conference was chaired by Dr Emily Henderson and Prof Annette Hand.
Dr Jonny Acheson, Emergency Medicine Consultant, University Hospitals Of Leicester NHS Trust addressed the conference on 'Parkinson's, COVID, coping & front line care'
Jonny spoke about his experience of COVID and the pandemic over the past 18 months from a unique perspective of both an NHS consultant in emergency medicine and a person who lives with Parkinson's, and peppered his talk with data, personal artwork, humorous anecdotes and meaningful messages.
He began his talk with a moving account of his diagnosis summarised beautifully by co-chair Emily Henderson via twitter (fig 1).

There are talks and then there's @jonny_acheson playing Andrea Bocelli 'time to say goodbye' overlaid with the results of his DaT scan that he listened to whilst at football game with his son.

Reflections on the diagnosis #Parkinsons

Beyond powerful. #pdces4

— Emily Henderson (@DrEmHenderson) October 5, 2021
Figure 1: Emily Henderson (@DrEmHenderson) via Twitter commenting on Jonny Acheson sharing his story of receiving a diagnosis of Parkinson's
He set the scene for the pandemic in the emergency ward. Jonny noted that people with Parkinson's often make up a sizable proportion of non-elective hospital admissions, whether due to urinary tract injections or falls, or a host of other reasons. Despite this, when looking at hospital admissions data (Jonny shared a number of slides featuring Hospital Episodes Statistics (HES) data), there was a massive reduction in the number of people with Parkinson's attending the emergency medicines department.
'I don't know where they went… In lockdown, 22 people with Parkinson's attended in one month… when we opened up again we were up to 113'.
Jonny went on to share his stories of lockdown from the perspective of living with Parkinson's. He talked about the need to keep active, the impact it has on how he experiences his condition and on his mental health - and the barriers that lockdown presented to this.
Framed with humorous anecdotes such as the lonely feeling of cycling on an exercise bike within the four walls of his garage at home, the importance of movement in Parkinson's, and the challenges that staying home presented to this were very clear.
Jonny talked about the way he processed some of his experiences and perceptions through the media, both static artwork (fig 2) and short films such as 'Basil gets some exercise', which he played as part of his presentation and is pinned to his Twitterfeed (fig 3).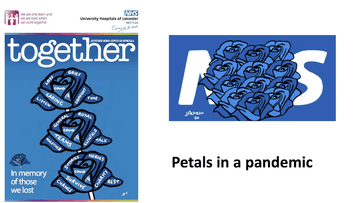 Figure 2: Jonny Acheson's artwork during COVID
Fig 3 'Basil gets some exercise' video pinned on Jonny's newsfeed
Jonny gave examples of the support he most values, including his Parkinson's nurse, and his children and wife, who is an Old Age Psychiatrist.
'Family bears the brunt of what Parkinson's does… they see all the stuff that's hidden.'
He also shared some of his discussions with his children around his diagnosis and the following years, noting that it has become a part of life now, but that initially they had a lot of questions. He shared a particularly poignant question that his daughter asked at a young age: 'Dad, do they know what causes Parkinson's? Do you not think they should find out?'
Jonny shared his journey in connecting with others working within the nHS who also live with Parkinson's, talking about how the community was created after he asked a question via Twitter: 'If you have Parkinson's and you work in the NHS, get in touch'. There are now 26 people who have responded to him to date, and who have a weekly text chat and a monthly Zoom-meet.
Jonny talked about how he has used his artwork lately to share his experience of Parkinson's and to create a more meaningful narrative around both living with the condition, and the things that can make a positive impact on life with it (fig 4).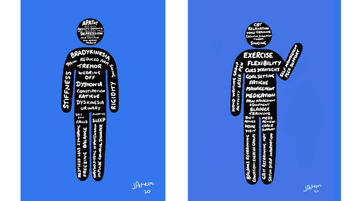 Figure 4: two images by Jonny Acheson showing the symptoms of Parkinson's and some of the means to positively impact them
'People with Parkinson's don't necessarily relate to the hunched man', Jonny mentioned, referring to the 1817 image of a 'hunched figure' initially shared by James Parkinson in his 'An essay on the Shaking Palsy'. He hopes that his new collection of art around Parkinson's, which he noted with humour, was not an overly attended exhibition due to its showing during lockdown (!) - can give a new perspective and insight into what it can mean to live with Parkinson's from day to day.
Jonny's 'Parkinson's Collection', 32 separate sketches depicting the symptoms of Parkinson's using the letters of the symptom to depict how that symptom can affect someone and make them feel, are all available online to view or freely download.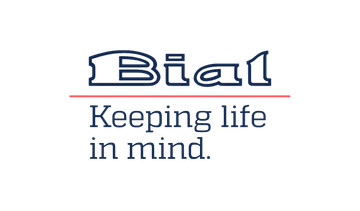 This meeting is designed and delivered by the Parkinson's Academy and sponsored by BIAL Pharma. The sponsor has had no input into the educational content of this meeting.
'The things you can't get from the books'
Parkinson's Academy, our original and longest running Academy, houses 20 years of inspirational projects, resources, and evidence for improving outcomes for people with Parkinson's. Led by co-founder and educational director Dr Peter Fletcher, the Academy has a truly collegiate feel and prides itself on delivering 'the things you can't get from books' - a practical learning model which inspires all Neurology Academy courses.