Video guide to diagnosis of Parkinson's launches
Knowledge
---
---
The Parkinson's Academy has worked together with Dr Frank Phelan, to develop his award-winning MasterClass project into a fully-fledged video guide to the diagnosis of Parkinson's disease and other movement disorders. It is hoped that the video guide will be an invaluable resource for junior doctors, many of whom do not receive in-depth training on the myriad features of Parkinson's, not to mention the differential diagnosis of similar movement disorders.
Dr Frank Phelan, who is Consultant in Elderly Medicine at Mid Yorkshire Hospitals NHS Trust, originally took part in the Parkinson's Academy MasterClass in 2017, and won an award for his project. He hit upon the idea of a video diagnosis project because despite all the progress made in raising the profile of Parkinson's disease, it appears that getting the diagnosis correct at the outset remains a significant challenge.
Frank described how a recent experience in his own Parkinson's disease clinic reinforces this notion:
"A lady in her sixties was referred by her GP who was concerned that her Parkinson's disease tremor was now significantly disabling and wondered if we should start treatment. This lady was very anxious having been diagnosed with Parkinson's disease and had read up on the internet about all the potential problems she may run into. However, when I reviewed her I could find no features to support a diagnosis of Parkinson's and indeed she had all the characteristic findings in keeping with essential tremor and subsequently responded very well to treatment with propranolol."It became clear to me that there is a need to provide better education for students, nursing staff and young doctors with regards to the diagnosis of Parkinson's disease and the other possible mimics such as multiple system atrophy, progressive supranuclear palsy, dementia with Lewy bodies, corticobasilar degeneration and essential tremor. When I reflect back to my own medical student days and my time as a junior doctor, I could not recall ever being told about the high prevalence of REM sleep behaviour disorder or anosmia predating the motor features of Parkinson's. Equally I do not recollect ever been shown how to assess bradykinesia, how one might differentiate the gait of someone with Parkinson's from that of progressive supranuclear palsy. I do not recall being informed about the subtle differences in cognitive problems experienced by patients with Parkinson's and Alzheimer's disease."Therefore, in an effort to close what I considered to be quite a major gap in our teaching of movement disorder, I thought a description of the core features of Parkinson's disease and all of its mimics side by side, and supported by video clips demonstrating particular features of each of the conditions, would be helpful. Ultimately this would hopefully improve our subsequent diagnostic certainty and in so doing result in patients receiving a more accurate diagnosis and as a result better treatment."
Sarah Gillett, Managing Director of the Parkinson's Academy said:
"The potential of Frank's project to make a difference in the clinic was immediately clear. The result is a fabulous interactive tool which is easy to navigate and explore, and that provides a valuable resource, not only in identifying the characteristics of Parkinson's but also in the subtleties of differential diagnosis. With a 16 year track record of service optimisation for people with Parkinson's, we are so proud that by creating resources like this the Academy can continue to support both our graduates and also future junior doctors to improve the care they deliver to people with Parkinson's in their everyday practice."
Louise Ebenezer, Clinical Nurse Specialist for Parkinson's and Vice Chair of the Parkinson's Disease Nurse Specialist Association which has endorsed the video guide says:
"The PDNSA feel this is an invaluable resource for nurses working with the Parkinson's field as well as those who aspire to become a PDNS. It can be used as an educational tool to teach both nurses, allied health professionals and patients to improve their understanding of their condition and symptoms, resulting in a clearer understanding of symptoms."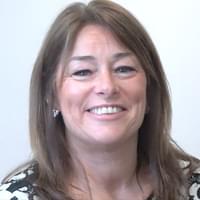 Clinical Nurse Specialist for Parkinson's disease, Cwm Taf Morgannwg University Health Board
Related articles
'The things you can't get from the books'
Parkinson's Academy, our original and longest running Academy, houses 19 years of inspirational projects, resources, and evidence for improving outcomes for people with Parkinson's. Led by co-founder and educational director Dr Peter Fletcher, the Academy has a truly collegiate feel and prides itself on delivering 'the things you can't get from books' - a practical learning model which inspires all Neurology Academy courses.