Cutting Edge Science for Parkinson's Clinicians
Meeting 2022
---
Parkinson's Cutting Edge Science is our annual conference for Parkinson's specialists. It prides itself on challenging accepted thought and questioning established practice, as well as providing a platform for the latest research and an opportunity to debate new approaches.
This year's conference, the fifth of its kind, was once again sponsored by BIAL who have consistently enabled the Cutting Edge conferences since their inception through their financial support, whilst having no involvement in the organisation or educational content of the meetings.
Our largest ever Neurology Academy event to date, and saw 170 Parkinson's specialists gather together to do just this. The majority of attendees chose to do so in person with over 100 delegates joining our speakers and in-house team at the venue, but the option remained for virtual attendance as well, and more than 50 people chose to join the live-streamed event from elsewhere.
The day was chaired by Dr Emily Henderson, and there was an incredible sense of community in the conference hall where everyone gathered for a packed day of expert-led sessions.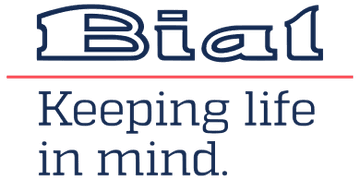 This meeting is designed and delivered by the Parkinson's Academy and sponsored by BIAL Pharma. The sponsor has had no input into the educational content of this meeting.