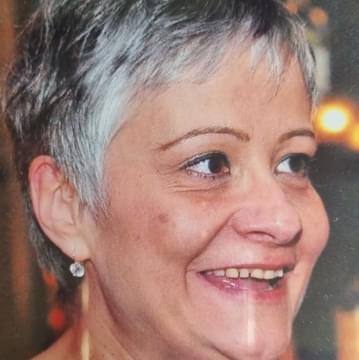 Daiga Heisters
Interim Head
Parkinson's Academy
Having been responsible for leading the coordination of activities across the UK Parkinson's Excellence Network, bringing together the professional community, Parkinson's UK resources and the voice of people affected by Parkinson's to drive sustainable improvements in Parkinson's care Daiga left the charity in October 2019 to develop her knowledge and practice in mindfulness, enrolling with the British Mindfulness Institute and completing the Mindfulness Based Stress Reduction Programme (MBSR).
However, an interest in improving Parkinson's care remained, so to join the Neurology Academy as the Interim Head of Parkinson's Academy was an opportunity "not to be missed!"
Training as a nurse in the early 1980's and practising in Leicester, Riga and London Daiga became a Discharge Co-ordinator at Northwick Park Hospital, member of the multidisciplinary team (health and social care) that set up an Intermediate care service to safely discharge patients from hospital to continue their rehabilitation in the community.
Moving into education in 2002 Daiga developed and facilitated on a range of learning programmes which included training and integration of overseas health professionals and those wishing to return to practice, as well as leadership and empowerment programmes for middle and senior health service managers.
In 2005 Daiga moved to a regional role were she project managed the development of the South East London web-based information system for all health professionals wishing to return to practice or register to practice in the UK. She also successfully established a Master Vendor contract for all locum staff across the NHS in South East London before moving to Parkinson's UK in the newly created role of National Education Advisor to work with Health Professionals across the UK to improve knowledge and understanding of Parkinson's and create good practice initiatives to be shared across the UK.
Daiga Heisters is a contributor to the following academies
Events
Daiga Heisters is speaking at these forthcoming events...
---
---
---
On Demand Events
Daiga Heisters spoke at these On Demand events...
---
---
---
---
---
---
---
---
---
---
---